Dog-Friendly Preston Itinerary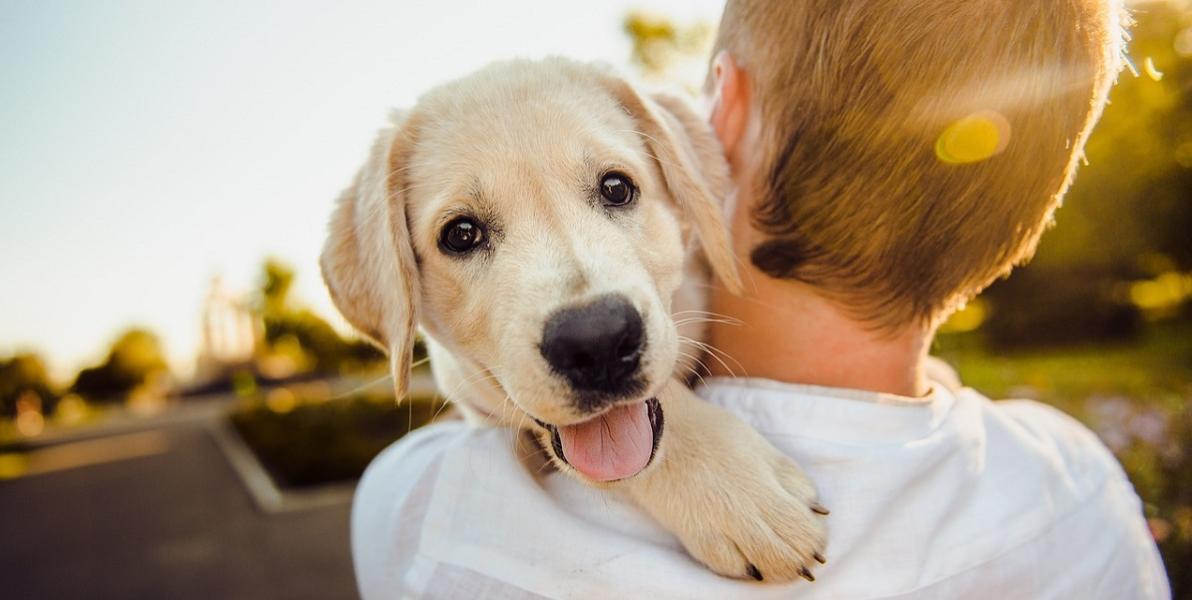 If you're looking for the pawfect day out with your pooch then look no further. Preston's large selection of dog-friendly activities and venues around the city will have you, and your furry friend, spoilt for choice. This handy guide features dog-friendly days out, places to eat and drink, and places to stay over. With this handy guide, it's easy to create special memories with your four-legged family member.
All the places listed welcome well-behaved dogs and owners. Please clean up after your dog and keep them on a lead where necessary.
Many of the places listed also have free parking nearby, these parking spots can be seen on the map below.
For more ideas of things to do in Preston see our Visit Preston Blog.
Walks and outdoor spaces
Whether you're looking for a place where your pooch can burn off some energy or a relaxed stroll together, Preston has plenty outdoor spaces to suit your needs. Choose from the following:
Parks and gardens
Days out
If you're looking for something to do in your spare time then why not take your dog with you? Enjoy a dog-friendly day out together at one of the following:
Eat and drink
Enjoy a casual drink, a bite to eat, or a meal at one of the following dog-friendly places:
The Larder - Centrally located, The Larder is the perfect place to share moments with your furry friend, whether for a breakfast, lunch, or a snack.
Guild Ale House - Located in the city centre, Guild Ale House offers craft beers, ciders, cask ales, and wine.
Stanley Arms - Where modern meets traditional. You and your pooch are welcome both indoors and outdoors at this city centre pub.
The Market Tavern - This quirky and historical pub serves a range of craft drinks and includes seating inside and outside.
Cafuné - This South American café is located on Preston's Flag Market. Enjoy a tasty bite to eat, breakfast or lunch, alongside a punchy coffee with your pooch by your side.
Winckley Street Ale House - Home of ale and pies, Winckley Street Ale House welcomes pooches in its cosy indoors or outside seating area along the picturesque Winckley Street.
The Black Horse - The Black Horse is a traditional city centre pub in a Victorian setting, serving classic beers, award-winning ales, wines, spirits, and soft drinks.
Brucciani's - One of Preston's oldest coffee shops, Brucciani's serves breakfast, lunch, and cakes in a unique, vintage setting.
1842 Restaurant and Bar - Don't miss 1842's special Doggy Brunch monthly event where you can enjoy a spot of brunch and cocktails together thanks to their Doggy Menu.
Origin Bakehouse - Located along Fishergate Hill, within walking distance of Avenham & Miller Parks and Preston Train Station, Origin serve delicious hot food, drinks, and tempting cakes.
- This relaxed and friendly bar serves tasty and hearty food and includes a comfy beer garden.
Town House Coffee and Brew Bar - This independent coffee shop is fantastic for lunch or relaxing breaks with a hot drink and cake, complete with puppuccino.
LOST Bar and Pizzeria - This unique cafe, bar, and local artisan shop makes a lovely visit for lunch or a pint with your pup.
The Adelphi - Near Preston's student district, The Adelphi serves affordable food and drink and allows dogs inside, and outside in its large beer garden.
Pavilion Café - This dog-friendly café sits on Avenham Park, perfect for finishing off a small or big walk with a relaxing drink and some food.
The Continental - Conveniently located on the edge of Avenham and Miller Parks, The Continental serves a large variety of beers, ciders, ales, and more as well as a seasonal and mouth-watering menu.
Rosemary on the Park - Located on Moor Park, this delightful café is the perfect place for you and your dog to relax after a stroll. The café also sell human treats and dog treats as well as hot and cold drinks.
Beer Brothers Brewery - Open Fridays and Saturdays, enjoy some local beers and ales at this unique bar.
Chain House Brewing Co. - A dog friendly Bar and Taphouse located on Market Street West, behind Friargate, where you can enjoy a locally brewed beverage with your furry friend by your side.
Accommodation
If you're visiting Preston from afar, there's a fantastic selection of dog-friendly accommodation to suit all budgets. We recommend calling the hotel prior to booking to make sure they know your four-legged friend is joining you.
Accommodation within Preston city centre
Accommodation outside Preston city centre
Campsites and holiday parks
#VisitPreston - Share your experiences
Share your Preston adventures and discover new places to enjoy using #VisitPreston.
Map address for dog friendly itinerary
Preston Marina, Navigation Way, Ashton-on-Ribble, Preston, PR2 2YP
Beacon Fell Country Park, Carwags Lane, Preston, PR3 2ES
The Green Man at Inglewhite, Silk Mill Lane, Inglewhite, Preston, PR3 2LP
The Pavilion Cafe, Avenham and Miller Parks, South Meadow Lane, Preston, PR1 8JP
Avenham and Miller Parks, South Meadow Lane, Preston, PR1 8JT
The Continental, South Meadow Lane, Preston, Lancashire, PR1 8JP
Moor Park, Preston, PR1 6AS
Rosemary on the Park, Moor Park Avenue, Preston, PR6 1AU
Winckley Square, Preston, PR1 3JJ
Haslam Park, Bristow Avenue, Preston, PR2 1JE
Ashton Park Car Park: Pedders Lane, Preston, PR2 1HN
Grange Park, Preston, PR2 6QW
Ribble Steam Railway, Chain Caul Road, Preston, PR2 2PD
Bowland Wild Boar Park, Chipping, Preston, PR3 2QT
Samlesbury Hall, Preston New Road, Samlesbury, Preston, PR5 0UP
The Larder, 50 Lancaster Road, Preston, PR1 1DD
Guild Ale House, 56 Lancaster Road, Preston, PR1 1DD
Stanley Arms, 24 Lancaster Road, Preston, PR1 1DA
The Market Tavern, 33-35 Market Street, Preston, PR1 2ES
Cafuné, 35 Market Place, Preston, PR1 2AR
Winckley Street Ale House, 8b Winckley Street, Preston, PR1 2AA
The Black Horse, 166 Friargate, Preston, PR1 2EJ.
Brucciani's, 91c Fishergate, Preston, PR1 2NJ
1842 Restaurant and Bar, The Corn Exchange, Lune Street, Preston, PR1 2NN
Origin Bakehouse, 24 Fishergate Hill, Preston, PR1 8JB
Town House Coffee and Brew Bar, 62 Friargate, Preston, PR1 2AT
Lost Bar and Pizzeria, 133 Market Street West, Preston, PR1 2HB
The Adelphi, 43 Fylde Road, Preston, PR1 7DP
Beer Brothers Brewery and Bar, 335 Ranglet Road, Walton Summit Centre, Preston, PR5 8AR
Chain House Brewing Co., 139-142 Market Street West, Preston, PR1 2HB
No.10 Preston, 10 Theatre Street, Preston, PR1 8BQ
The Myriad, 32 Fishergate Hill, Preston, PR1 8DN
St Andrews House Hotel, 518 Blackpool Road, Ashton-on-Ribble, Preston, PR2 1HY
The Claremont Hotel, 516 Blackpool Road, Ashton-on-Ribble, Preston, PR2 1HY
Hotel Ibis Preston North, Garstang Road, Preston, PR3 5JE
Macdonald Tickled Trout Hotel, Preston New Road, Samlesbury, Preston, PR5 0UJ
Bartle Hall Country Hotel, Lea Lane, Bartle, Preston, PR4 0HA
Preston Leyland Hotel, Leyland Way, Leyland, Preston, PR25 4JX
Farington Lodge, Stanifield Lane, Farington, Lancashire, Preston, PR25 4QR
Samlesbury Hall, Preston New Road, Samlesbury, Preston, PR5 0UP
The Villa Wrea Green, Moss Side Lane, Wrea Green, Preston, PR4 2PE
The Villa Express, Fleetwood Road, Kirkham, PR4 3HE
Gibbon Bridge Hotel and Restaurant, Green Lane, Chipping, Preston, PR3 2TQ
Beacon Fell View Holiday Park, Higher Road, Preston, PR3 2TF
Donkey Creek Farm, Naze Lane, Freckleton, Preston, PR4 1RA
Mowbreck Caravan Park, Mowbreck Lane, Wesham, Preston, PR4 3HA
Orchard Glamping, Bruna Hill, Sturzaker House Farm, Catterall, Garstang, Preston PR3 1QB
Ribby Hall Village, Ribby Road, Kirkham, Preston, PR4 2PR
Stanley Villa Farm Fishing and Camping, Back Lane, Greenhalgh, Preston, PR4 3HN
Smithy Farm Shop, Fleetwood Road, Preston, PR4 3HJ
Poplar Grove Farm Caravan Park, Humblescough Lane, Garstang, Nateby, Preston, PR3 0LL