Beer Brothers Brewery Tours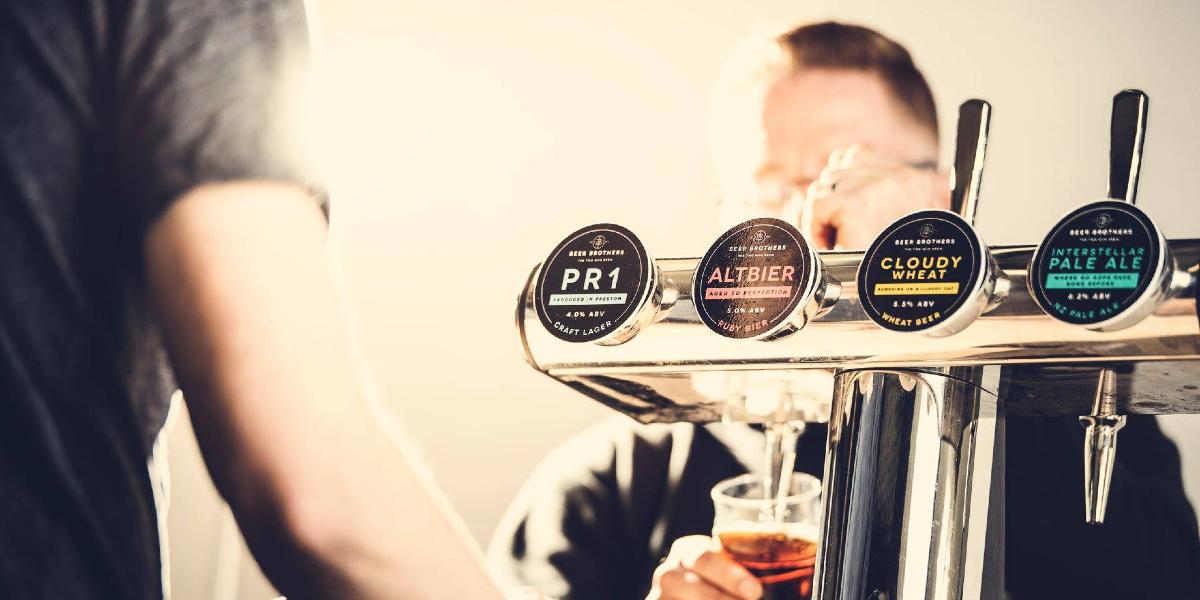 Venture to Preston's outskirts to sample some fantastic local craft beer and ale. The Beer Brothers have been brewing up their ales and beer since 2015 and their brewery tour makes a unique and memorable experience for friends and families.
The Beer Brothers tour introduces you to the history of the Beer Brothers, showing you the brewing process from grain to glass. The tour also includes a sample of four of the brewery's signature beers and is finished off with a locally sourced pie and peas.
Meet the friendly team and see where the magic is made, with the microbrewery also boasting its own bar and bottle shop - perfect for lovers of good beer and for weekend meet-ups.
Parties and corporate
The Beer Brother's bar is available to hire for all kinds of events. With a selection of 4 draught beers and 4 kegged beers, this well-stocked bar will bring life to your celebration.
Book a tour
For available dates and times and to book a tour visit Beer Brothers - Brewery Tours.
Dog-friendly
The Beer Brothers Brewery bar is dog-friendly, making it a great weekend activity to enjoy with your pooch.
Follow on social media
#MyPreston - Share your experiences
Share your Preston adventures and discover new places to enjoy using #MyPreston.
This is our Preston. This is your Preston. This is #MyPreston.
Map address for the Beer Brothers Brewery
Beer Brothers Brewery & Bar, 335 Ranglet Road, Walton Summit Centre, Preston, PR5 8AR.