Free things to do in Preston
23 January 2023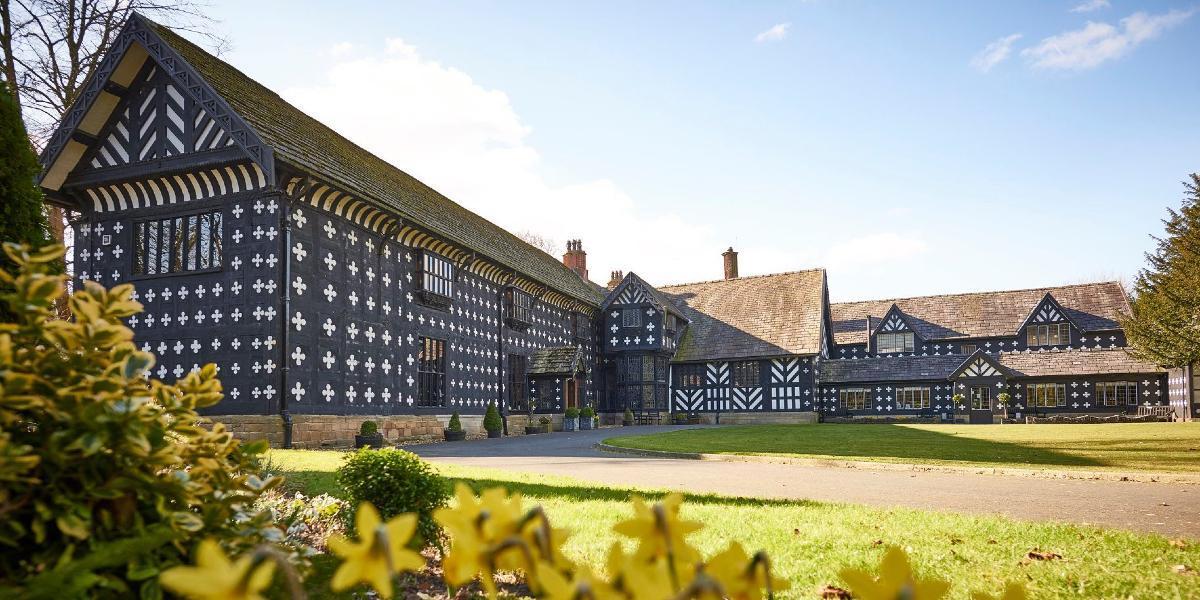 Free days out in Preston
With festivities well and truly over and the new year firmly set in, it can be a difficult month for many with funds being low after the seasonal spends.
However, getting out and enjoying free time away from your four walls doesn't have to be an expensive affair. With plenty of beautiful green spaces to explore, alongside a string of indoor attractions and events with free admission, there are plenty of things to do for all the family in and around the city that won't cost you a penny.
Explore the great outdoors
For outdoor and nature lovers, Preston is brimming with things to do. If you're keen on staying close to the city centre, the city boasts some stunning Parks and Gardens to explore by foot or bike. Or, if you prefer to get more up close and personal with wildlife, then why not take a visit to one of the city's nature reserves. With an abundance of green open space options to discover, you'll be spoilt for choice on which one to choose.
If urban settings are more your scene, then why not enjoy one of Preston's city trails. From historical walks looking back in time to the lives of some inspiring Prestonians to a spy mission trail, ideal for spicing up an afternoon family walk, they make a great morning or afternoon activity.
Step outside the city centre and you'll find a fantastic mix of places to wander around and enjoy. Located just on the edge of the city centre is Preston Docklands, the perfect place for a peaceful stroll along the waterfront. Or, if you fancy venturing a little further a field, then Brockholes is a must visit for both nature enthusiasts and keen mini adventures. With over 250-acres of land for you to explore and find your nature moments, plus an impressive floating village, they offer a great day out for all the family.
Alternatively, you could visit Beacon Fell - one of the oldest country parks in England. With picturesque panoramas of the Lancashire countryside and a haven for wildlife, it makes an ideal weekend walking destination. There's even a sculpture trail featuring a number of creative pieces carved by local artist Thompson Dagnall.
And, of course, lets not forget the Guild Wheel - the city's iconic circular route for cycling, walking and running. Take a packed lunch and make a day of it to complete the full circuit or jump on one of it's entry points for a quick cycle, stroll, or explore.
Soak up some culture and history
For those rainy days or times when you'd just prefer to be indoors, then Preston offers a variety of historic houses and fascinating museums to discover. Whether you're a history buff, culture vulture or just fancy an interesting afternoon out, then why not consider the following places.
Samlesbury Hall
Situated in Samlesbury, Preston, Samlesbury Hall is a haven for history lovers, dating back all the way back to 1185. Here, you can admire the medieval architecture of the hall, both inside and out, before exploring the picturesque grounds. For family outings, you'll also find a woodland trail, activities, and a playground where the little one's imaginations can run wild.
Lancashire Infantry Museum
The Lancashire Infantry Museum is the premier centre for historical research in Lancashire and the whole of northern England. Inside it holds the largest and most important Infantry Regimental collections in the country.


South Ribble Museum and Exhibition Centre
Located south of Preston, in nearby Leyland, the South Ribble Museum and Exhibition Centre is a fine spot for local history and varied exhibitions. Housed in the town's wonderfully quirky and historically appealing old grammar school, founded by Sir Henry Farington back in 1524, this hidden gem makes an interesting and historical day out.
Upcoming free events and exhibitions
Pram walks - Brockholes
Date: Thursday 26 January 2023
Time: 10:15am - 11:15am
Join their brisk one hour walk around the nature reserve on pram friendly paths. A fantastic sociable way to get out in the fresh air.
For more information visit Brockholes - pram walks.
Spoken word in the city - The Ferret
Date: Thursday 26 January 2023
Time: 7pm (doors open)
The Ferret opens its doors to three of the North's strongest voices in poetry for Spoken Word in the City. Featuring: John Darwin, Rich Davenport and Sharena Lee Satti.
For more information visit The Ferret - spoken word in the city.
It's Taking Over This Town!
Date: Thursday 26 January 2023
Time: 6pm - 7pm
Join Dr Keith Vernon, Principal Lecturer in History, as he takes a historical perspective on the evolution of the University of Central Lancashire (UCLan) to explore how university and community are connected.
Free tours with Witch Janey - Samlesbury Hall
Date: Sunday 29 January 2023
Time: 10am - 4pm
A spellbinding witchy walk through Samlesbury Hall with their resident witch Janey sharing haunting tales of Samlesbury Hall.
Toddle together - Brockholes
Date: Thursday 2 February 2023
Time: 10:30am - 11:30am
Join their one hour walk around the reserve on buggy friendly paths aimed at toddlers and pre-schoolers.
It's a great chance to meet and catch up with other parents and carers and get the little ones outside and learning about nature.
For more information visit Brockholes - toddle together.
Free history tours
Date: Sunday 5 February 2023
Time: 11am and 2pm
Hear the fascinating tales of Samlesbury Hall and beyond with local historian John Spencer-Barnes.
Exhibition for Dom, Bruno and the Amazon - Preston's Climate Emergency Centre
Dates: Saturday 14 January - Friday 27 January 2023
Times: Tuesday - Saturday - 10am - 6pm
Curated at Halton Mill, Lancaster in 2022, this exhibition honours Dom Phillips and Bruno Pereira who were murdered in Amazonia in June 2022, and others risking their lives defending the rainforest.
It exposes the dangers that the rainforest is facing, and showcases some hopeful solutions which journalist Dom Phillips was researching when he lost his life. It also gives ideas for how we in the global north can change our behaviour to have a positive impact on the rainforest.
Free or low cost fitness ideas
For more information on how to keep fit and healthy without it breaking the bank see our free or low cost fitness ideas blog.
#VisitPreston - Share your experiences
Share your Preston adventures and discover new places to enjoy using #VisitPreston.
Map address of places
Brockholes, Preston New Road, Preston PR5 0AG
Beacon Fell Country Park, Carwags Lane, Preston, PR3 2ES
Guild Wheel Official Starting Point - The Pavilion Cafe, Avenham & Miller Parks, South Meadow Lane, Preston, PR1 8JP
Samlesbury Hall, Preston New Road, Samlesbury, Preston, PR5 0UP
Lancashire Infantry Museum, Fulwood Barracks, Preston, PR2 8AA
South Ribble Museum and Exhibition Centre, The Old Grammar School, Church Road, Leyland, PR25 3FJ
Brockholes, Preston New Road, Preston PR5 0AG
The Ferret, 55 Fylde Road, Preston, Lancashire, PR1 2XQ
Preston's Climate Emergency Centre, 32 Market Street, Preston, PR1 2AR
UCLan Greenbank Building, Victoria Street, Preston, PR1 2HE