Encounter Festival - Preston City Centre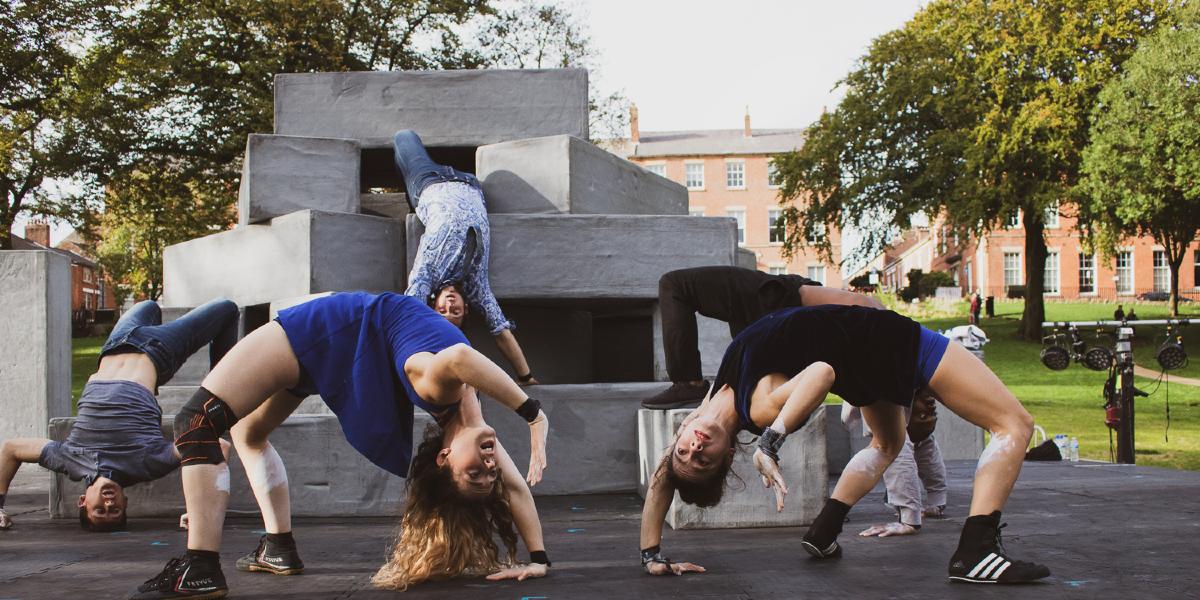 The Encounter Festival takes place over a full weekend in September. The festival is the key cultural event for Central Lancashire and drives the development of the County's arts and culture.
Bringing the city of Preston to life, Encounter transforms key locations in the city centre into colourful bursts of creativity. The Harris, Preston Flag Market, Preston Markets, Winckley Square and Avenham Park are just some of the locations which see displays of local talent in the form of performances, installations, music and more.
For more details visit Encounter Festival - About.
Encounter Festival 2023
Encounter Festival returned on the 15 - 17 September 2023 with more fantastic performances, inspiring arts and impressive music.
Visit Encounter Festival - Encounter Festival 2023 Declared a Resounding Success for a read up on the weekends events.
Relive Encounter Festival 2022
Encounter Festival 2022 has been and gone! The festival returned over the weekend of 16 - 18 September and saw plenty of our lovely Prestonians engaging with all the events that took place. The Torchlight Procession on the Saturday evening was full of music and dance and paid a fitting tribute to Her Late Majesty Queen Elizabeth II. Events, workshops, performances, music, art, and so much more took place around city centre locations.
Take a look at the photos and details here at Encounter Festival - Encounter Festival 2022.
Follow on social
Encounter Festival 2018 video