Nick Park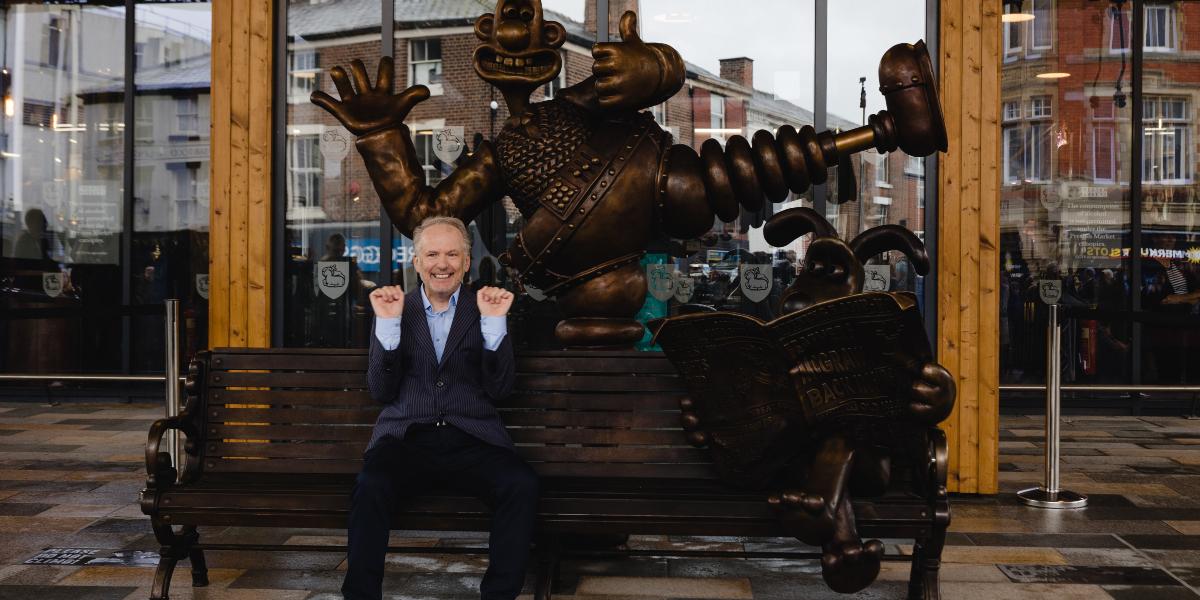 For many, Wallace and Gromit is a beloved film series. This is mainly due to its talented creator, Preston born and bred animator, director, writer, and multiple Oscar winner Nick Park.
Born in Preston's Brookfield Park in 1958, Nick grew up on Greenlands Estate and later moved to Walmer Bridge.
With a keen interest in drawing cartoons from a young age, he first experimented in film as a 13-year-old with the help of his mother, a home movie camera, and cotton bobbins. He then went on to study at Preston's College and studied animation at the National Film and Television School in Buckinghamshire. In recognition of his achievements, Preston's College named their library the Nick Park Library Learning Centre.
After visiting Bristol for two summers to help Aardman Animations with their work for BBC, Nick moved to Bristol and joined the company full time in 1985. Here he worked on various projects including the multi award-winning video for Peter Gabriel's music video 'Sledgehammer'.
Nick made his name with his first short film series success 'Creature Comforts' which won an Oscar® in 1990. He continued to go on to make award-winning stop motion short films like 'A Grand Day Out' (1989), 'The Wrong Trousers' (1993), 'A Close Shave' (1995), and 'A Matter of Loaf and Death' (2008).
Taking a natural step into feature films, Nick went on to make the ever-popular 'Chicken Run' (2000). This saw Mel Gibson as one of the main character voices and took home a BAFTA for Best British Film. Nick then teamed up with writers Steve Box and Bob Baker and, after five years, released 'Wallace and Gromit: The Curse of the Were-Rabbit' (2005). The film was number one at the box office worldwide for three weeks in a row and saw Nick bagging another Oscar®.
Nick boasts an exciting collection of awards over the years including four Academy Awards, six BAFTAs, and many many more - not to mention a coveted gold Blue Peter badge.
Nick's work has also included executive production on television animation hits such as 'Shaun the Sheep'. His most recent film 'Early Man' was a huge hit and made $95.6 million at the box office. Who knows what his next project will bring.