Ribbleton Park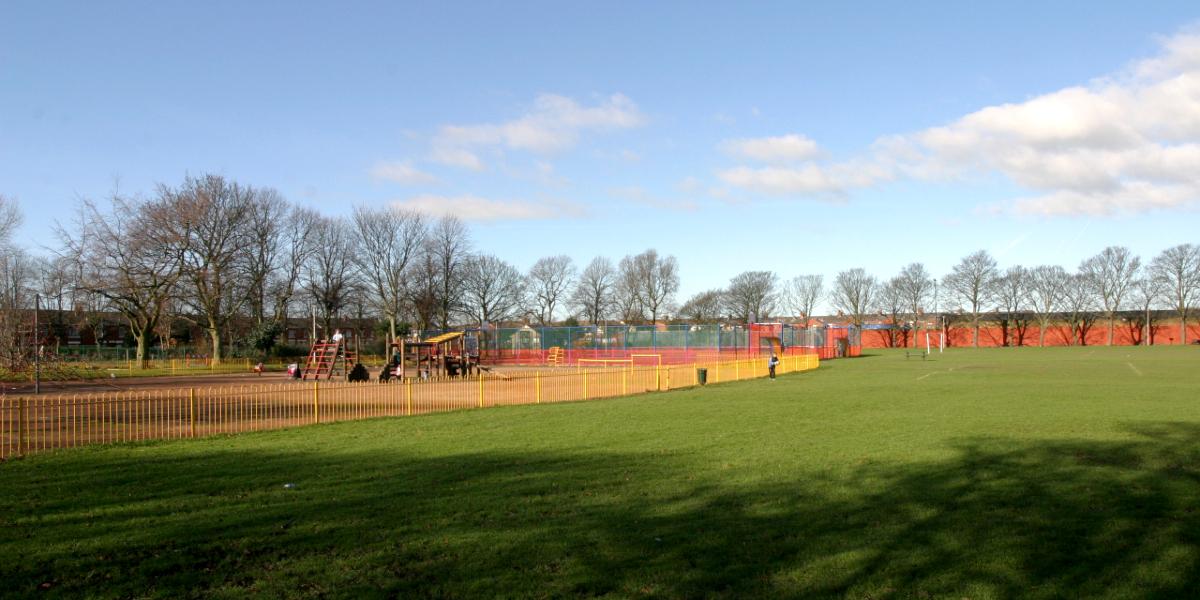 Ribbleton Park offers sport and recreation lovers from around the city a place to take a pleasant stroll or get stuck into some sports. The park's multiple facilities make it the place to be for a friendly or competitive game.
The park also has its own community garden, created with the help of the Neighbourhood Renewal Fund initiative 'Growing Fitter for the Future' and 'Lancashire Small Sites Reclamation' programme. A mural celebrating the sense of parks, growth, and community acts as a backdrop to this garden; created by the children of Ribbleton Avenue Methodist Junior School with the Art in the Park project.
Facilities
Car park
Children's play area
Public toilets
Disabled toilets
Community garden
Activities
Skatepark
Multi-use games area
Multi-use ball games wall
2 bowling greens
3 football pitches*
Junior football pitch*
Football pavilion
*To book a football pitch visit Preston City Council - football pitches.
Dogs in parks
Well-behaved dogs are welcome in Ribbleton Park. Please keep dogs under control, clean up after them and take care when passing other visitors with dogs. Dogs should be kept on a lead when necessary and must not enter the children's play area, multi-use games area, bowling greens, skatepark, ball courts and anywhere where sport or activities are taking place.
For more details on dog laws in Preston visit Preston City Council - Dog laws in Preston.
Parking
Parking is available on-site and accessed via Bagnold Road.
Disabled access
Ribbleton Park consists of mainly level ground and paths and is suitable for disabled access. There are also disabled toilets on-site.
History of Ribbleton Park
Established in 1915, Ribbleton Park began with four acres acquired by Preston Council.
As part of the Health Act, further purchases of land were made by the council in 1921 and 1925. These purchases allowed the park to increase in size. The park now covers 18 1/4 acres and has been maintained as a community recreation space ever since.
Get involved
The Friends of Fishwick and St Matthews play a major role in the management and maintenance of Ribbleton Park. Formed in 2011, the group deliver environmental improvements to increase community engagement.
For more details on the Friends of Fishwick and St Matthews and how to get involved visit Preston City Council - Friends of the park.
#MyPreston - Share your experiences
Share your Preston adventures and discover new places to enjoy using #MyPreston.
This is our Preston. This is your Preston. This is #MyPreston.
Map address for Ribbleton Park
Ribbleton Park, 1 Heaton Place, Preston, PR1 4TT.
Bagnold Road, Preston, PR1 5XE.