Hills and Hollows Nature Reserve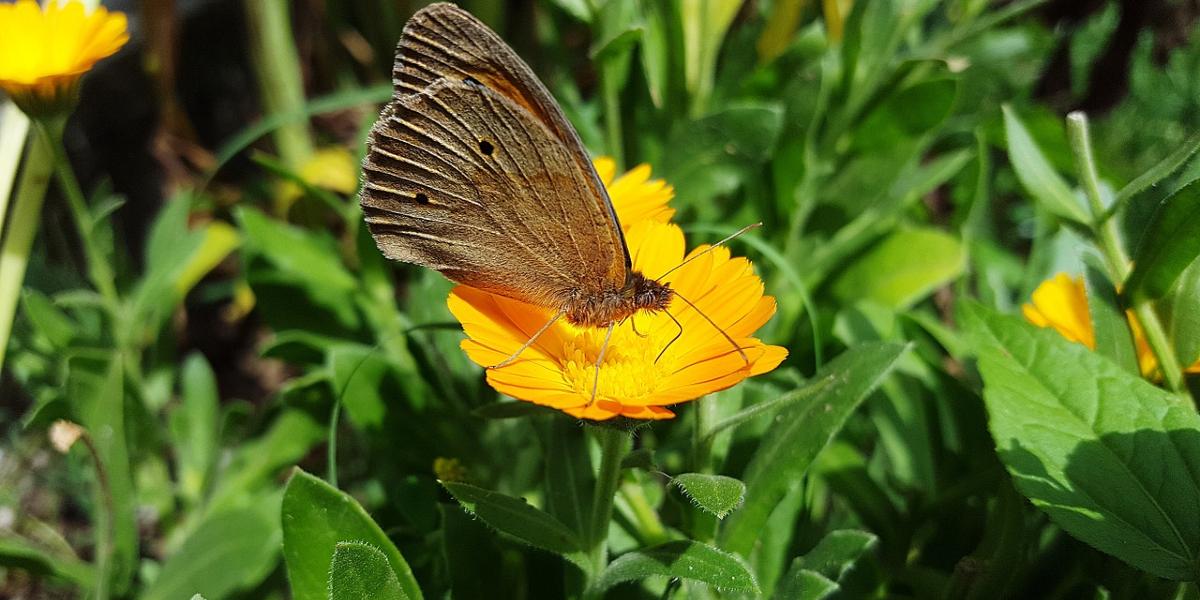 Located in the North of Preston, Hills and Hollows Nature Reserve forms part of a linear park. The reserve attracts an interesting and diverse mosaic of habitats along the open tributary valley of Savick Brook.
Habitat and wildlife
In the protection of the tall grass and dense vegetation, small mammals such as field mice, bank voles, hedgehogs, and shrews are likely to have homes.
Alongside small mammals and plenty of plant species, the area boasts a wide variety of butterfly and bird species.
Butterflies
Many species of butterfly are attracted by the meadow flowers and other ground flora. Some of the flora include Common Blue, Small Tortoiseshell, Red Admiral, Painted Lady, Large Skipper, and Orange Tip.
Birds
The reserve is also ideal for a spot of bird watching, with Blackbirds, Chaffinch, Dunnock, Robin, Wren, and Whitethroat in the grassland and woodland edge. There are also birds of prey, such as sparrow hawks and kestrels, patrolling the area. During the migration period, some species of Warbler may be spotted and Herons can occasionally be seen hunting for food at the waters edge.
Vegetation
Areas of great botanical species diversity are associated with marginal streamside vegetation and marshy depressions alongside the brook. The western section of the brook has areas of shrub and developing woodland, dominated by Willow and Alder and frequent mature Sycamore, Hawthorne, and Oak.
To the East of Skipton Crescent, small areas of semi-mature and mature plantation are present along the brook. Canopy species include Oak, Beech, Wych Elm, Alder, and Ash. There's also diverse ground flora of moisture-loving plants present, including species such as Ragged Robin, Pignut, Wood anemone, Lesser Celandine, Water Figwort, March Horsetail, and Moschatel. The tree cover in this area is possibly a remnant of ancient woodland.
Management
Hills and Hollows Nature Reserve is managed and maintained by Preston City Council.
How to get there
The main entrance to the East side of the reserve can be found off Fulwood Row, which is reached from the end of Watling Street Road or Gamull Lane.
There are numerous informal and formal entrances to the Southern area of land in Brookfield.
The larger Eastern side of the site is owned by the Woodland Trust and is not within the Local Nature Reserve boundary.
#VisitPreston - Share your experiences
Share your Preston adventures and discover new places to enjoy using #VisitPreston.
Map addresses for Hills and Hollows
Hills and Hollows Nature Reserve, Preston, PR2 5RW.
Fulwood Row, Fulwood, Preston, PR2 5RW.
Watling Street Road, Fulwood, Preston, PR2 8EA.
Gamull Lane, Preston, PR2 6SJ.