PR1 Gallery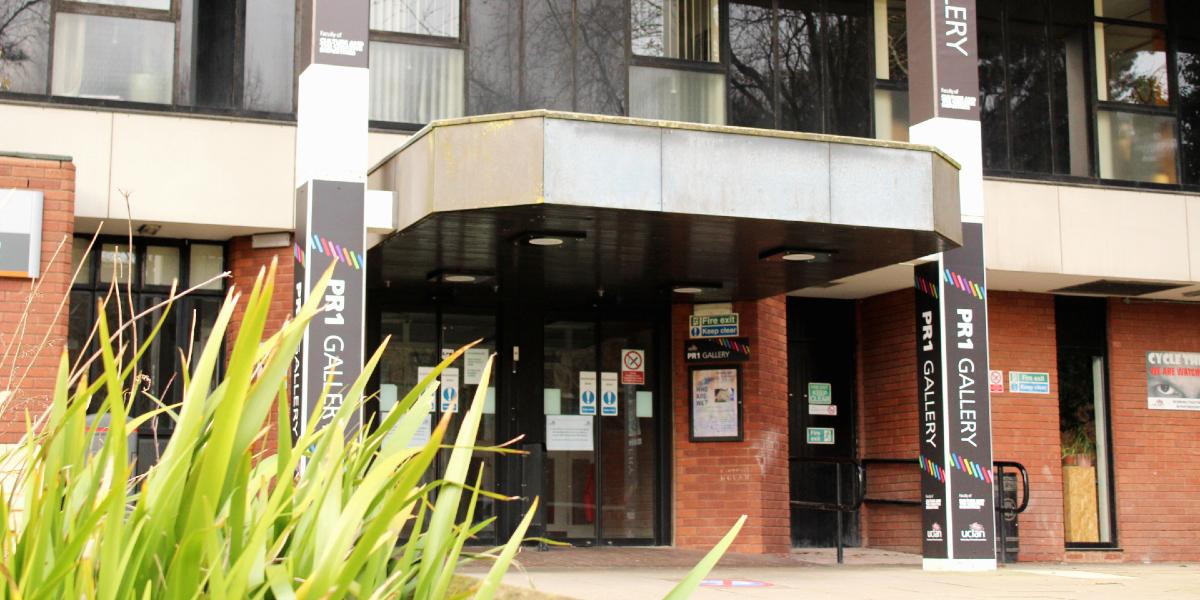 Located in the University of Central Lancashire's Victoria Building, PR1 Gallery features two levels of fantastic exhibitions from the university's undergraduate and post graduate students, staff, and alumni. The gallery also welcomes many touring shows.
Open weekdays with free entry and regular new exhibitions and events, there's plenty reason to keep returning to PR1 Gallery.
Events and exhibitions
As well as exhibitions, PR1 Gallery also hosts previews, artists' talks, and guided tours. To see current events and exhibitions taking place at PR1 Gallery visit Eventbrite - PR1 Gallery.
Events and exhibitions include the following themes:
Fine art
Pottery
Ceramics
Design
Fashion
Photography
Venue hire
PR1 Gallery is available to hire for your exhibition. The University of Central Lancashire can also help you promote your exhibition, helping make sure your event is successful.
For more information and to hire PR1 Gallery visit Booking Form - PR1 Gallery.
Follow on social media
#MyPreston - Share your experiences
Share your Preston adventures and discover new places to enjoy using #MyPreston.
This is our Preston. This is your Preston. This is #MyPreston.
Map address for PR1 Gallery
PR1 Gallery, Victoria Building, University of Central Lancashire, Preston, PR1 7HD.