St. John's Shopping Centre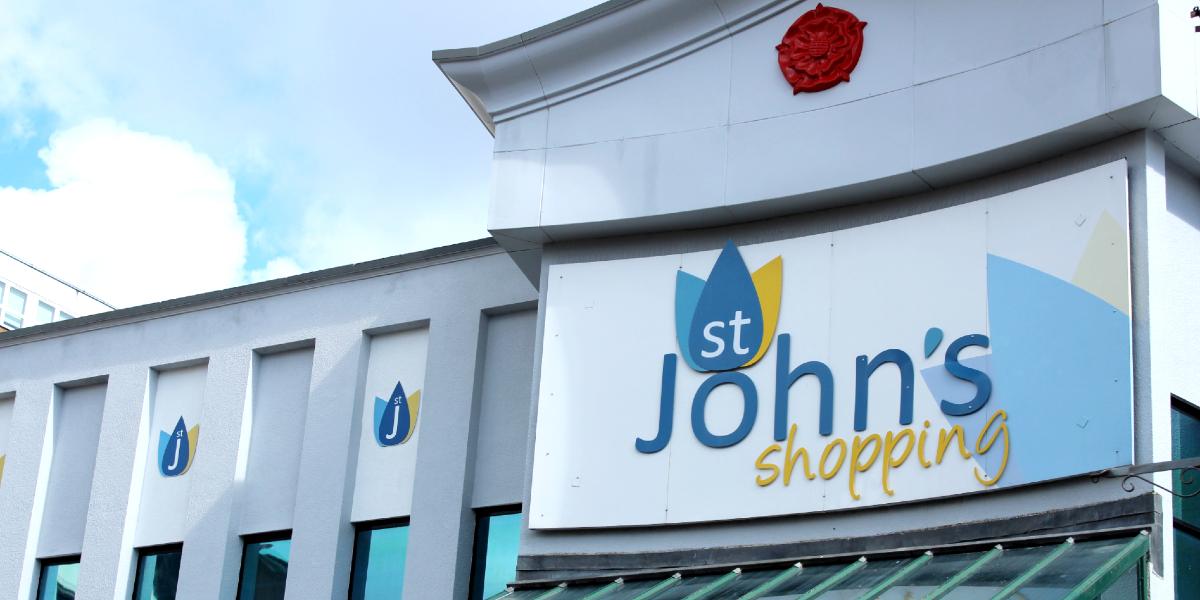 Opening hours:

Monday - Saturday: 9am - 5pm*
Sunday: closed*

*Individual store times may vary.
St. John's Shopping Centre is situated between Preston Markets and Preston Bus Station. This compact ground floor, open air shopping centre comprises of a colourful mix of discounted retail stores. Stores include charity shops, greeting card outlets, and food stores as well as economical places to eat and drink.
#MyPreston - Share your experiences
Share your Preston adventures and discover new places to enjoy using #MyPreston.
Map and directions
St John's Shopping Centre is located in Preston City Centre. The nearest car park is Preston Bus Station, Tithebarn Street, Preston, PR1 1YT. For more nearby car parks see City Centre Parking.
Public transport directions
Bus: Preston Bus Station is located directly opposite St John's Shopping Centre, across Tithebarn Street.
Train: Preston Train Station is located 0.7 miles away, roughly a 15 minute walk.
Map address for St. John's Shopping Centre
St. John's Shopping Centre, Lancaster Road, Preston, PR1 1FB.