Redmans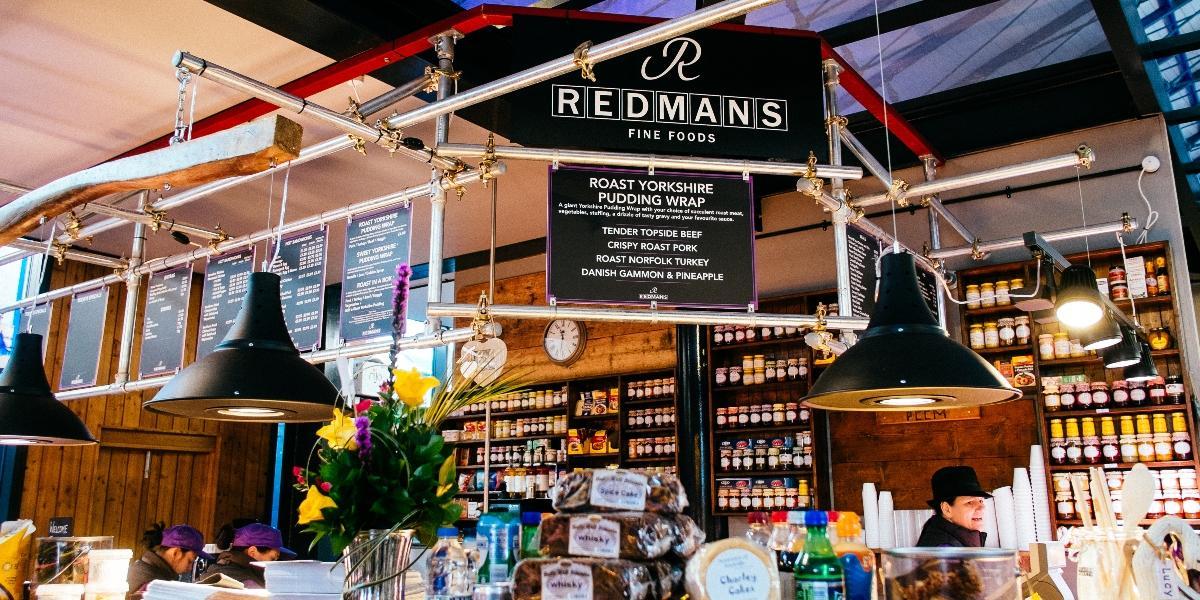 Type:
Food to go
Opening hours:

Monday - Thursday: 8am - 4pm

Friday - Saturday: 8am - 4.30pm

Sunday: closed

Telephone:
07399 695675
A favourite with locals and visitors to Preston Markets, Redmans is a popular spot to grab a bite to eat inside the Market Hall.
If you're after something hot, quick, and tasty on your lunch or a break from shopping then Redmans is the place to go. With a selection of mouth-watering traditional foods and a menu with new and exciting twists, there's something to suit everyone.
Follow on Social Media
#MyPreston - Share your experiences
Share your Preston adventures and discover new places to enjoy using #MyPreston.
Map address for Redmans
Redmans of Preston, Preston Market, Earl Street, PR1 2JA.