Raffles Coffee House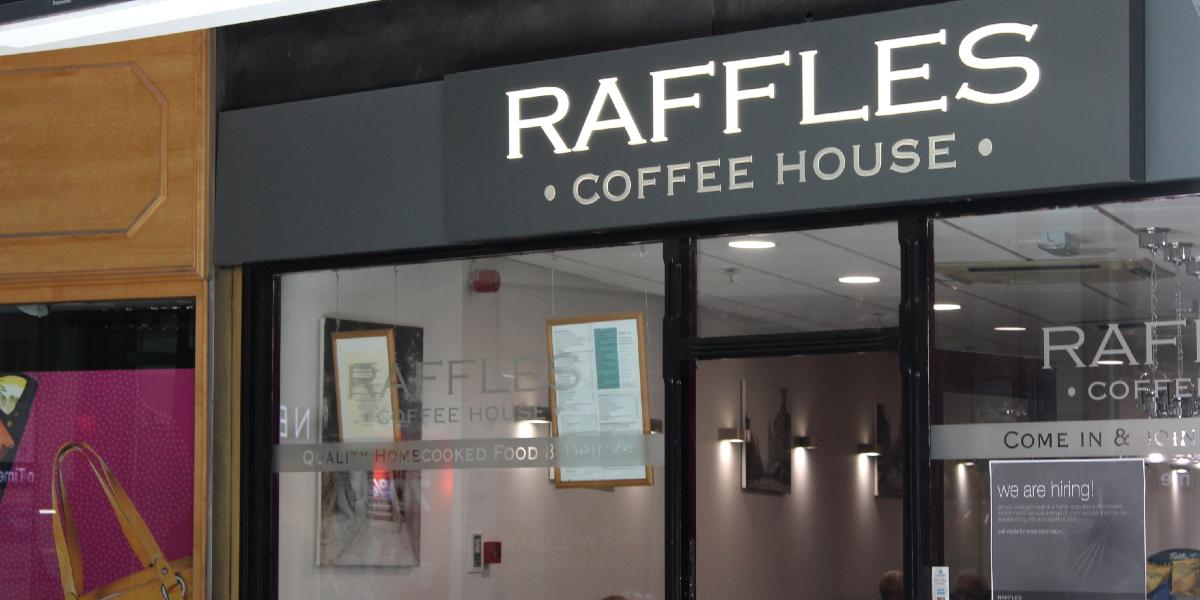 Type:
Café and Coffee House, Food to go
Opening hours:

Monday - Friday: 8:30am - 4:30pm

Saturday: 8am - 5pm

Sunday: 10am - 4pm

Website:
Raffles Coffee House
Telephone:
01772 887279
Situated inside Preston's St George's Shopping Centre, Raffles Coffee House has been a long-time addition to Preston City Centre.
The café delivers all the traditional favourites for their breakfast and lunchtime menus, along with an array of hot and cold beverages. As well as eating in, the café also offers a take away menu, perfect for the hungry commuter.
With the café's ideal location, near to your favourite shops, it makes a quaint place to recharge with a classic coffee and cake, or enjoy a spot of lunch.
Follow on social media
#VisitPreston - Share your experiences
Share your Preston adventures and discover new places to enjoy using #VisitPreston.
Map address for Raffles Coffee House
Raffles Coffee House, St George's Shopping Centre, Preston, PR1 2NQ.