Krispy Kreme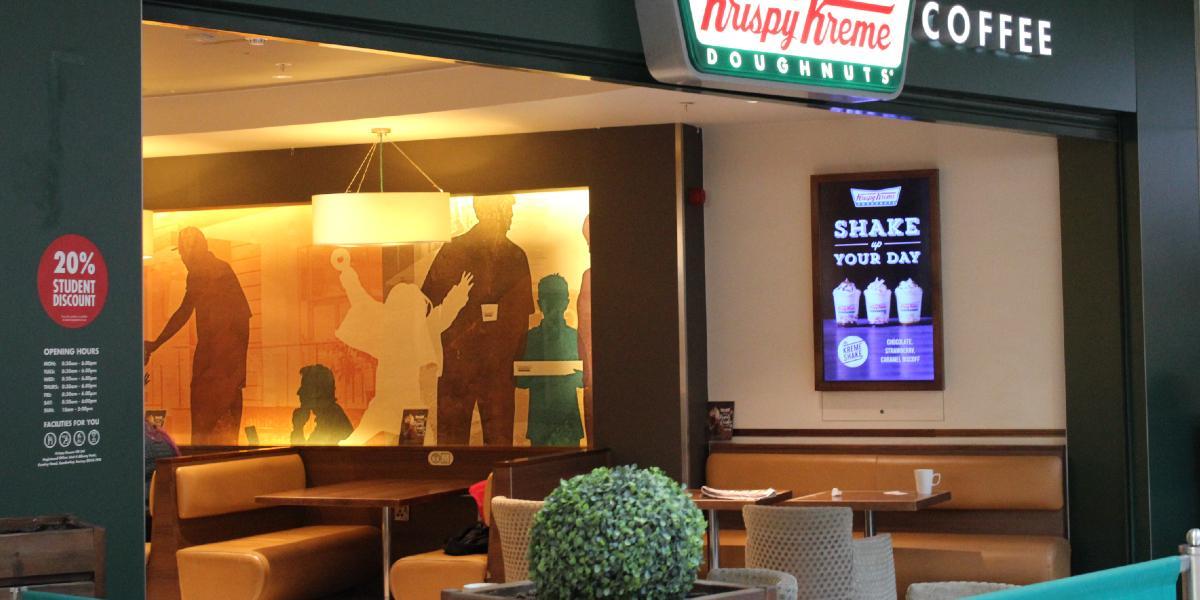 Located in Preston's St. George's Shopping Centre, Krispy Kreme tempts visitors with their indulgent doughnuts and coffee.
Flaunting freshly made doughnuts to satisfy your sweet tooth, you'll find Krispy Kreme classics as well as their limited edition recipes.
Enjoy your doughnut on the go or in the café's American-style diner booths, alongside a selection of hot and cold drinks to wash them down with.
Can't decide what to have? Krispy Kreme offer boxes to take up to twelve doughnuts away with you, share with your friends and co-workers, or keep them all for yourself, the choice is yours.
Follow on social media
#VisitPreston - Share your experiences
Share your Preston adventures and discover new places to enjoy using #VisitPreston.
Map address for Krispy Kreme
Krispy Kreme, 81 Friargate Walk, St George's Shopping Centre, Preston, PR1 2NQ.