Aunty Dolly's Café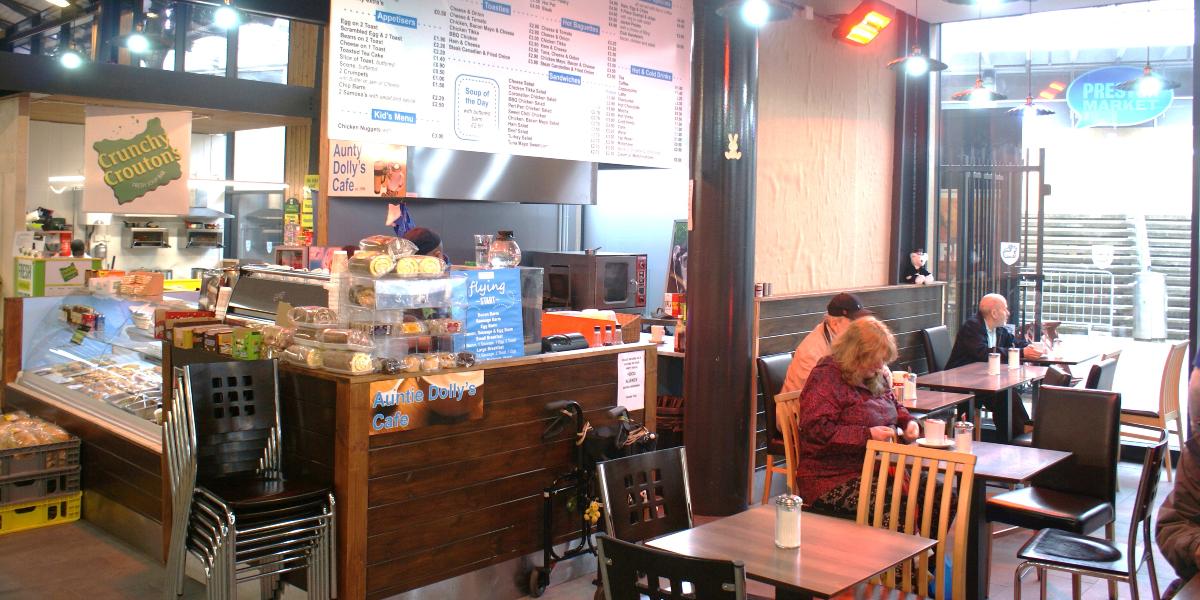 | | |
| --- | --- |
| Type: | Café, Food to go |
| Opening hours: | Monday - Saturday: 8am - 5pm |
Located in Preston Market Hall, Aunty Dolly's Café makes a great spot to sit and watch the world go by. The café is brimming with a large variety of traditional food, including Full English Breakfasts and lunchtime options.
Tuck into a hearty pie, or enjoy a cake with coffee, Aunty Dolly's Café has all the staple food and drink you need throughout the day. With kid's choices and vegetarian options, there really is something to suit everyone. You can even grab your food to go, making it a top choice for lunch breaks.
#MyPreston - Share your experiences
Share your Preston adventures and discover new places to enjoy using #MyPreston.
This is our Preston. This is your Preston. This is #MyPreston.
Map address for Aunty Dolly's Café
Aunty Dolly's Café, Market Hall, Earl Street, Preston, PR2 2JA.