Wallace and Gromit Statue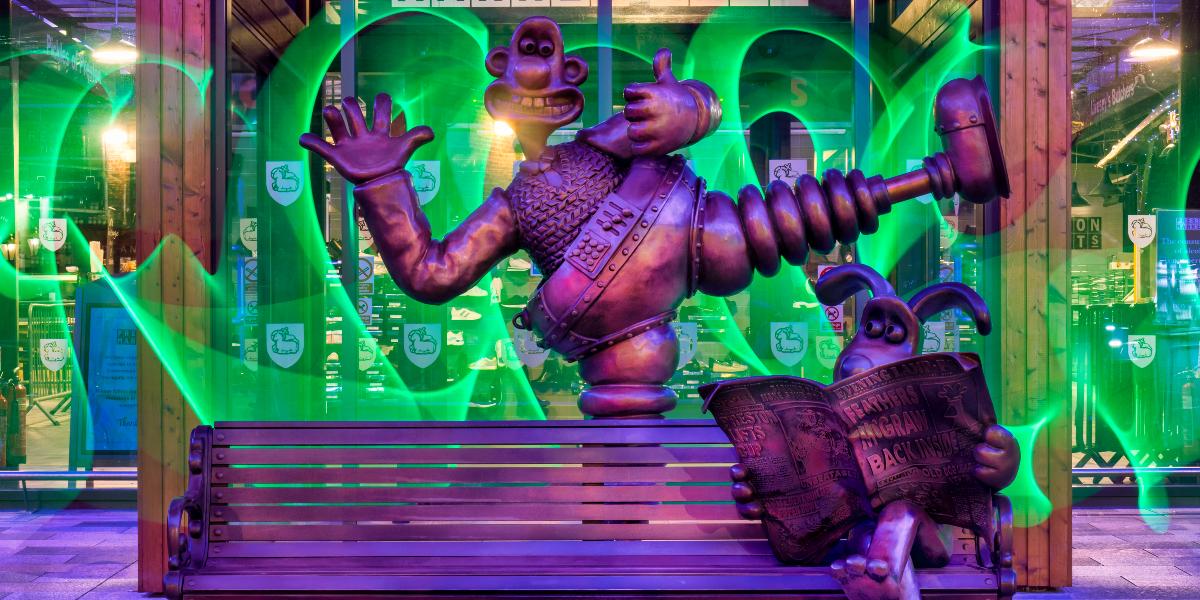 When visiting Preston, make sure to snap a selfie with the much-loved Wallace and Gromit, located outside Preston Market Hall. This bronze statue homage to the cheese-loving inventor and his pooch pal doubles as a bench - ideal for fun and memorable photographs. The statue is based on the Wallace and Gromit film 'The Wrong Trousers', which was one of their popular short animation debuts in 1993.
Wallace and Gromit's roots lead to Preston through their creator Nick Park. Nick was born in Preston's Brookfield Park in 1958, and grew up on Greenlands Estate. After visiting Bristol for two summers to help Aardman Animations with their work for BBC, Nick moved to Bristol and joined the company full time in 1985. His first Wallace and Gromit short, through Aardman Animations, was 'A Grand Day Out' in 1989.
When visiting the bench, you can share your photos online using the hashtag #WallaceGromitBench.
#MyPreston - Share your experiences
Share your Preston adventures and discover new places to enjoy using #MyPreston.
This is our Preston. This is your Preston. This is #MyPreston.
Map address for Wallace and Gromit Statue
Wallace and Gromit Statue, Earl Street, Preston, PR1 2JA.