Samlesbury Hall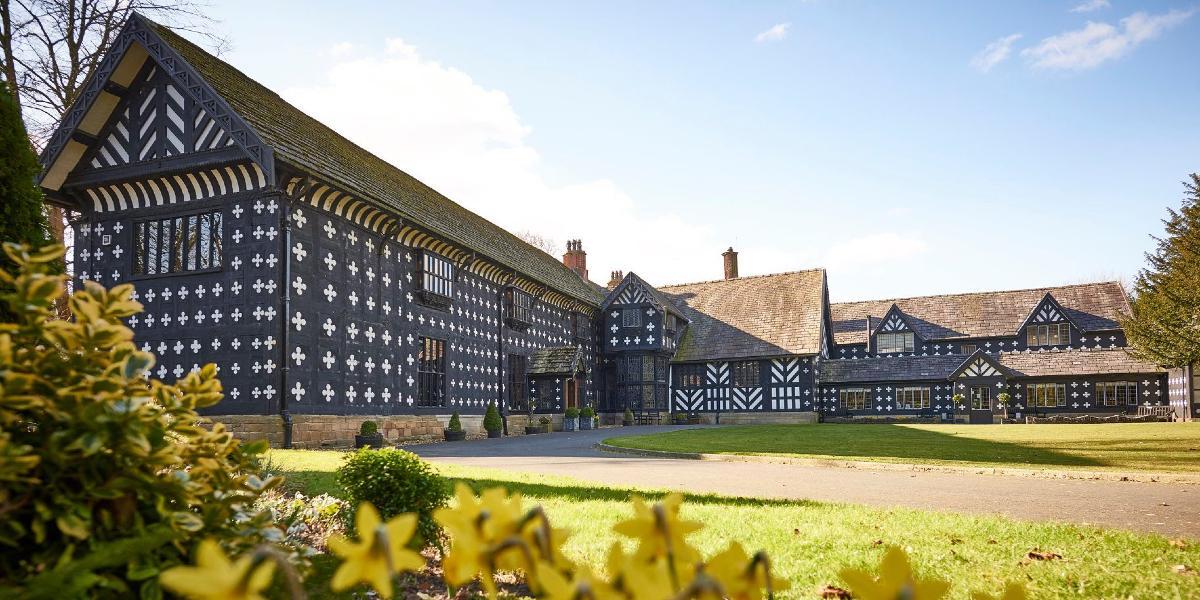 Situated in Samlesbury, Preston, Samlesbury Hall is a haven for history lovers.
The stately home's history dates all the way back to 1185, with the first recorded lord of Samlesbury, Cospatric de Samlesbury, living in the Lower Hall area. From thereon Samlesbury Hall has gathered a rich and fascinating history, including that of ghosts and witches.
Admire the medieval architecture of the hall, both inside and out, before exploring the picturesque grounds and grabbing a bite to eat. The hall boasts a restaurant, suitable for a casual drink or a delicious meal. There is also a wafflery, perfect for children or just those with a sweet tooth.
For family outings, you'll also find a woodland trail, activities, and a playground where the little one's imaginations can run wild. The playground features a mini Samlesbury Hall replica and a Mayflower ship.
Once you've soaked up the history and heritage of Samlesbury Hall, why not stop off at their gift shop, where you can pick up all kinds of souvenirs and quality gifts.
Guided tours
Samlesbury Hall offers free guided tours on Sundays and during school holidays. There are a variety of tours covering subjects suitable for everyone, featuring their signature character tour guides.
For more details see Samlesbury Hall Guided Tours.
Events
As well as Samlesbury Hall's array of tours, the venue also hosts a variety of events throughout the year.
Whether you're looking for a host of half-term activities or an evening of clairvoyance, there's something to tempt everyone.
For details of upcoming events visit Samlesbury Hall - What's On.
Dog-friendly
Dogs are allowed in the grounds of Samlesbury Hall as well as their cafe and the wafflery. However, dogs are not allowed in the old building.
For more dog-friendly days out see our Dog-Friendly Preston Itinerary .
Follow on social media
#VisitPreston - Share your experiences
Share your Preston adventures and discover new places to enjoy using #VisitPreston.
Map address for Samlesbury Hall
Samlesbury Hall, Preston New Road, Samlesbury, Preston, PR5 0UP.