Preston Jazz Festival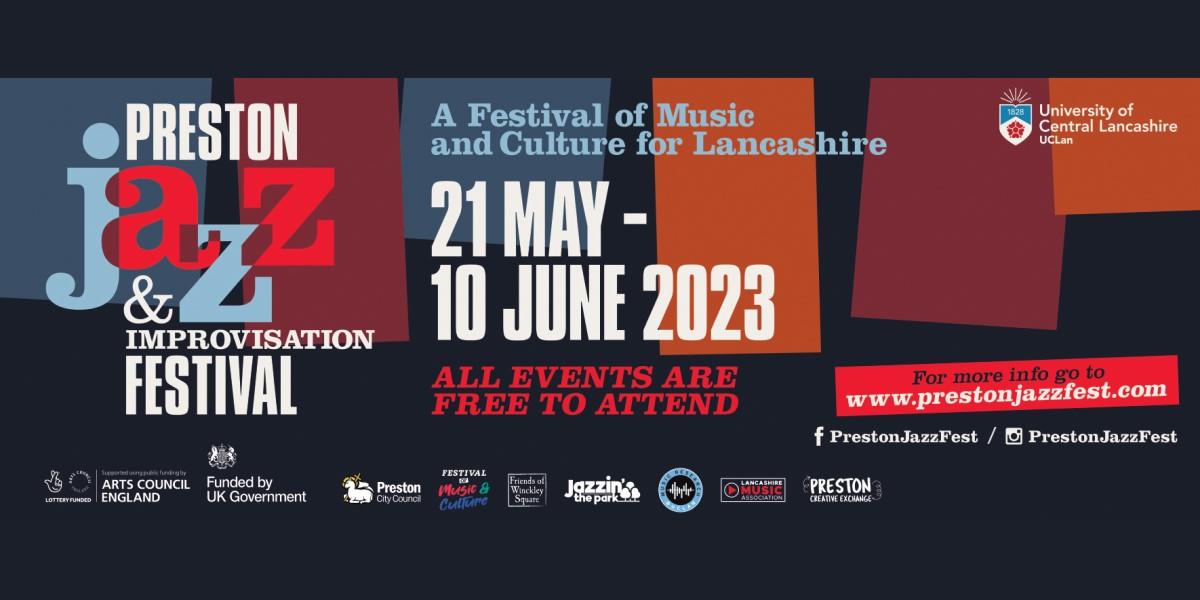 Preston Jazz Fest Line Up 2023
Here you can find all the Preston Jazz Festival events happening in the city, throughout the course of the festival, including participatory workshops, and performance opportunities hosting a series of world class artists in concert.
There's plenty of opportunities for you to express your musical talent at The Ferret's open decks nights, a debut album release by Leah Eccles, performances to enjoy from well known musicians such as Zoe Gilby and Tim Staffell, and of course, the chilled out finale on Winckley Square with Jazzin The Park. With so much more to see, you will undoubtedly uncover something that resonates with your inner Jazz side.
All events are free to attend for everyone to enjoy, celebrating the region's musical talent!