King's Coronation celebrations in Preston - events and things to do
25 April 2023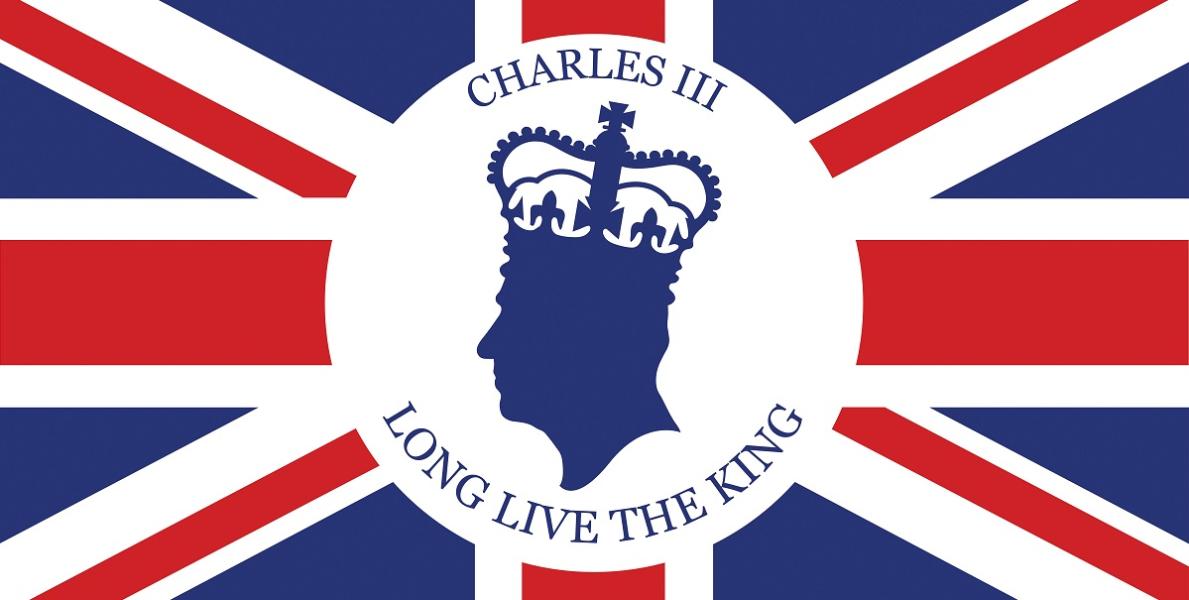 Join celebrations across the city to mark King Charles III's Coronation.
Enjoy a bank holiday weekend of celebratory activities in and around Preston to welcome the new monarch, His Majesty King Charles III, who will be coronated on Saturday 6 May 2023 at Westminster Abbey.
From celebrations on the park and a brilliant brass band concert to a vintage singer featuring all your favourites from yesteryear and quintessentially British royal themed afternoon teas, there's plenty going on to celebrate in style.
What's on in Preston
Coronation Big Lunch - Avenham and Miller Parks
date/time - Sunday 7 May (11am - 4pm)
cost - free
Bring out your blankets and head over to Avenham and Miller Parks to celebrate the Coronation with action packed fun family afternoon in the sun.
Expect a variety of entertaining musical performances, fairground thrills and spills, plus plenty of stalls to browse around. And, for those looking to get involved, there will be activities such as designing your own crown with a stage competition judged by the Mayor.
Celebrate the King's Coronation with The Mill - St Catherine's Park
date/time - Saturday 6 May (10:30am - 4pm)
cost - £30
Celebrate this momentous occasion in style and join St Catherine's Hospice at The Mill for a special screening of The King's Coronation, along with breakfast and a Royal Afternoon Tea.
Coronation Brass Band Concert - Gibbon Bridge Hotel and Restaurant
date/time - Monday 8 May (12noon - 3pm)
cost - £35
Extend the celebrations of the historic Coronation of King Charles III with this truly regal afternoon featuring a delicious two course lunch followed by a a concert from the historic Lostock Hall Memorial Brass Band.
Hattie Bee - A Right Royal Knees up - Penwortham Arts Centre
date/time - Saturday 6 May (7pm - 10pm)
cost - £7
Keep that party mood rolling beyond the official Coronation and come on down to Penwortham Arts Centre 'The Venue' to an evening with vintage singer Hattie Bee featuring all your favourite hits from yesteryear.
This is sure to be an unmissable event, celebrating this historic moment in good ol' fashioned style.
Preston Community Hub Street Party
date/time - Sunday 7 May (11am - 5pm)
cost - free
Join Preston Community Hub at their King's Coronation Street Party for a Royally good time!
Lots of good food, interesting games, entertaining music and stalls to peruse throughout the day.
Bunting workshop - Barton Grange
date/time - Wednesday 3 May (10am - 4:30pm)
cost - £38
If you're looking to host a party or celebrate at home, why not come along and create a string of British royal flags, in your own style, to celebrate the King's Coronation. Fabric is provided but please bring your own sewing machine and kit, plus any ribbons or trimmings if you have them.
Royal themed afternoon tea
Kings Coronation afternoon tea - Barton Manor / Walled Garden
date - throughout May
cost - £22.95
Celebrate the Coronation of King Charles with a classic British afternoon tea at Barton Manor - inclusive of a glass of fizz for that extra bit of sparkle.
For details and how to book visit Facebook - Walled Garden.
Coronation Afternoon Tea for Two - Fulwood Booths
date - Saturday 6 May - Monday 8 May
cost - £25
Did someone say high tea fit for a King? Indulge in afternoon tea at Booths this Coronation weekend and enjoy a selection of sandwiches and cakes for two, with a complimentary glass of Booths English Sparkling!
For details and how to book visit Booths - Fulwood Booths Coronation afternoon tea for two.
King's Coronation Afternoon Tea - Haighton Manor
date - Saturday 6 May
cost - £27.95
To celebrate the King's Coronation why not raise a glass whilst enjoying a delicious selection of sandwiches, scones and sweet treats. This momentous event will be shown on the big screen, so you don't miss the historic event.
For details and how to book visit Haighton Manor - King's Coronation Afternoon Tea.
Street party road closures
Across the Coronation bank holiday weekend, there will be a number of street parties taking place around Preston. details of closures, times and any diversion will be shown closer to the time on Preston City Council.
Wider events
For wider events taking place in and around the city see our What's On Calendar.
#VisitPreston - Share your experiences
Share your Preston adventures and discover new places to enjoy using #VisitPreston.
Map address for Coronation events
Avenham and Miller Parks, South Meadow Lane, Preston, PR1 8JT
The Mill, St Catherine's Park, Lostock Lane, Lostock Hall, Preston, PR5 5XU
Gibbon Bridge Hotel and Restaurant, Green Lane, Chipping, Preston, PR3 2TQ
Penwortham Arts Centre 'The Venue', Liverpool Road, Penwortham, Preston, PR1 9XE
Barton Grange Garden Centre, Garstang Road, Brock, Preston, PR3 0RB
Barton Manor Hotel, 746 - 768 Garstang Road, Barton, PR3 5AA
Booths Fulwood, 256, 270, Sharoe Green Lane, Fulwood, Preston, PR2 9HD
Haighton Manor, Haighton Green Lane, Haighton, Preston, Lancashire, PR2 5SQ