Tony Walsh helps Preston retain its status on the UK's Home of Poetry
13 March 2023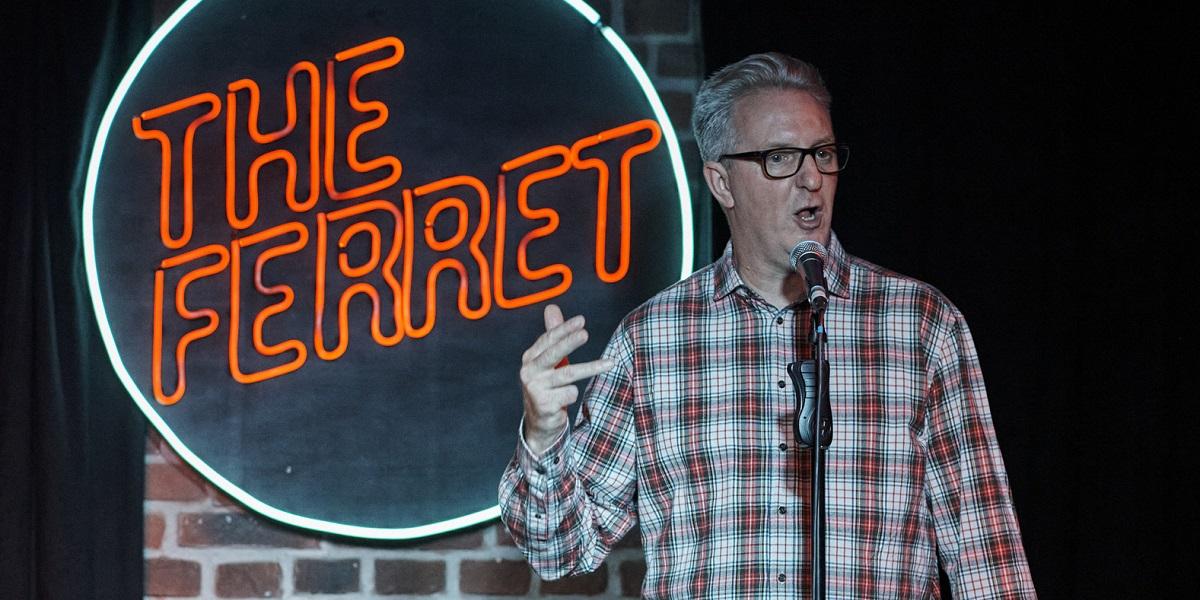 Preston's cult status as the UK's Home of Poetry continues later this month with the return of spoken word legend Tony Walsh.
Poet Walsh - aka Longfella - comes back to The Ferret on Thursday, March 30, for another intimate performance.
The Preston gig has been organised by Garry Cook, whose Enjoy The Show events organisation has brought a string of the UK's best performance poets to the city, including Toria Garbutt, Hollie McNish, Matt Abbott, Kate Fox, Jess Green, Louise Fazackerley, Kevin P Gilday, Henry Normal, Harry Baker, JB Barrington, Luke Wright, Mike Garry and Laura Taylor.
As well as regularly collaborating with local poetry group Damson Poets, Enjoy the Show has also supported and platformed dozens of local performers via open mics, mixed bill poetry shows and development commissions through Lancashire Fringe Festival.
Cook said:
"Tony's first appearance at The Ferret in 2021 helped establish the venue - and the city of Preston - as the Home of Poetry. There is no other city in the UK which can match Preston for the calibre of poets regularly performing here. Toria Garbutt, Hollie McNish, Matt Abbott, Kate Fox, Harry Baker, JB Barrington... the list goes on. It's a stunning group of poets.

"It almost seems strange to say it, but poets - and a whole load of theatre performers - are choosing to come to Preston over other cities because of the experience they get here, part of that is the atmosphere at The Ferret, part of that is how welcome they are made to feel when they come.

"These performers travel all over the UK, and often internationally, but one thing you can't put a price on is you treat them when they come to Preston. It might be as simple as showing them the Bus Station, offering them somewhere to stay or taking them for breakfast at Cafune - performers don't forget the times when they get that bit of extra special treatment - and words gets round in this industry.

"Some poets now will not organise a tour without trying to get a date in Preston - and that is really amazing when you compare Preston's size with other cities. It's a deserved title to be called The Home of Poetry. Preston really is a cult destination.

"I'm absolutely thrilled to have persuaded Tony back to come back to The Ferret. We had an exceptional night when he came to Preston in 2021. There was a very special atmosphere in The Ferret that night. I'll never forget it - and Tony has not forgotten it, which is why he's coming back.

"If you've never seen it performance poetry before, come along - you'll be blown away. The emotions and feelings spoken word can you give you are every bit as good as an amazing music concert. Captivating is the best way I can describe the experience. And to feel all these emotions in such a wonderful, intimate venue as The Ferret will be a truly exceptional experience for everyone there."
Performer Walsh has agreed a return to the cult independent music venue in Preston music venue on Thursday, March 30, 2023.
Poet Tony Walsh
The spoken-word legend regularly plays to audiences of around 400 in Manchester and around the UK- so the intimate Preston gig is sure to sell out.
Walsh has been a regular on the UK poetry circuit for almost two decades - becoming a full-time writer in 2011 - but gained an international following after his poem This is the Place was performed at the incredibly emotional 2018 vigil for the Manchester Arena bombing victims.
This iconic performance, together with Tony's spontaneous closing comment of "choose love, Manchester" was widely credited with helping to define the city's defiant, compassionate and creative response to these terrible events.
Former Oasis frontman Liam Gallagher said the poem was the "best thing I've heard to come out of any Mancunian's mouth".
The poem - which has subsequently been painted onto walls, recited in schools, re-mixed by DJs, and tattooed onto skin - has since been used and licensed to raise approaching £200,000 for the survivors of the bombing.
Raving reviews
"Seriously amazing!" BBC.COM
"Roars of approval and wild applause... stirring...stunning..." TIME magazine USA
"Astounding" @BAFTA
"Now a national hero" The Guardian
"Stunned millions of people" Huffington Post
"The poet who defined a city with the poem that inspired the world" Forever Manchester
"Some poets can make you laugh, some poets can make you cry, very few can do both. Tony Walsh is one such poet. Splitting your sides, breaking your heart and blowing your mind - beware, this guy should come with a health warning!" Glastonbury Festival, 2011
More events in Preston
For more events taking place across the city see our what's on calendar.
#VisitPreston - Share your experiences
Share your Preston adventures and discover new places to enjoy using #VisitPreston.
Map address for The Ferret
The Ferret 55 Fylde Rd, Preston PR1 2XQ