Preston's summer festival guide
6 June 2023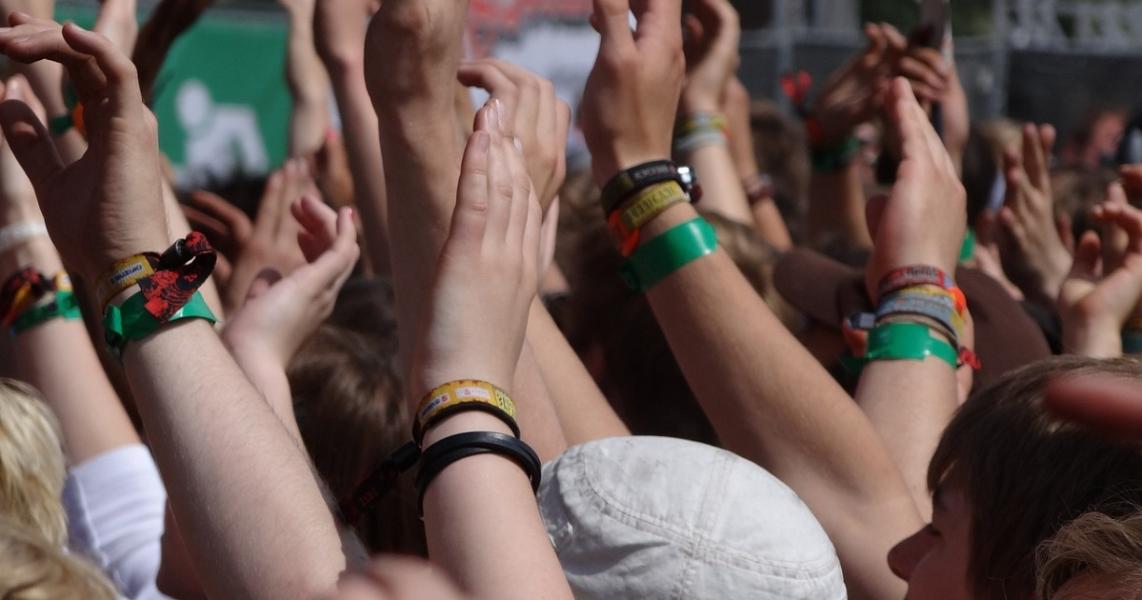 Your ultimate guide to Preston's summer festivals
The weather isn't the only thing hotting up in Preston this summer. With a sizzling line up of festivals, the city's what's on calendar is brimming with a host of culture and music events which will keep you entertained right through to September.
Kicking off with the Jazz Festival, bringing with it a superb mix of talent from across the country, the city has plenty of musical activities to get involved with. Here on, expect rolling festival vibes with back-to-back festivities taking place throughout the summer period. From RockPrest, the UK's largest tribute festival, and Preston Live Music Festival to Glastonferret and the HyperJax all dayer - all offering top notch bands for music lovers.
So, dust off those polarised sunnies, get your glow sticks at the ready and start planning your out there outfits, as festival season is upon us.
Preston Jazz Fest (event ended)


Dates - 21 May - 10 June (event ended)
Location - multiple venues across Preston
Cost - Free
Starting off the festival season in style is Preston Jazz Fest - a free music festival in the city, which will welcome a host of talent across a wide variety of venues throughout Preston. With plenty of incredible live music, workshops, talks and the chance to join in making music, you will undoubtedly uncover something that resonates with your inner Jazz side.
Windrush 75 2023 (event ended)


Dates/times - 18 June 2023 (12noon - 7:45pm) (event ended)
Location - Avenham and Miller Parks
Cost - Free
Windrush 75 festival is a long established celebration of culture that marks the arrival of the first 492 passengers of Empire Windrush that left Jamaica on May 24 1948 and arrived at Tilbury, Essex on June 22, 1948. Expect plenty of Caribbean food, singing, dancing and great vibes to mark this historic milestone for future generations.
Superphonic (event ended)
Dates/times - 29 - 30 June 2023 (7pm - 9pm)
Location - UCLan Media Factory
Cost - £8 - £14
Superphonic will be taking over UCLan's Media Factory for two nights in June. Featuring Glasgow's finest Kevin P Gilday and concluding with storyteller Sam Freeman, get ready for two evenings of top notch stand up, spoken word and storytelling.
RockPrest 2023 (event ended)
Dates/times - 8 - 9 July 2023 (11am - 10pm)
Location - Moor Park
Cost - Adults £11, Children £3
Now in its 9th year, RockPrest, the UK's largest tribute festival, returns to the city with three stages of incredible big name tribute acts such as The Killers, Red Hot Chili Peppers, Noel Gallagher, Daft Punk and lots more. Head down and enjoy your favourite rock songs on the park.
Preston Live 2023 (event ended)
Dates/times - 22 July 2023 (12noon - 10pm)
Location - Moor Park
Cost - £.6.50 - £61.50
Immerse yourself into a fantastic day of incredible music performances, great food, refreshing drinks and loads of family fun, bringing you a 90's and 00's nostalgia spectacle. Food and drink stalls will also be featured around the stage with a good stock of cocktails, beers, gins, wines and ciders, while the kids enjoy a funfair and children's entertainment!
Glastonferret 2023 (event ended)
Dates/times - 24 - 28 August 2023
Location - The Ferret
Cost - £14.30 - £66
The Ferret's legendary event is back for its 16th year, bigger and better than ever.
Four days filled with a massive live-music line-up of amazing acts; real grass and hay bales installed throughout the whole inside of the venue; guest craft ales, cider and summer drinks on tap; fantastic festival food vendors, DJ sessions and crafty stalls in the extended outdoor area; and late night after parties taking us through 'til the early hours.
Vinyl Tap - The Hyperjax All - Dayer (event ended)
Dates/times - 27 August 2023 (4pm - 11pm)
Location - Vinyl Tap
Cost - £12
Get ready to get your rock-on for a full day of great music and festival atmosphere. The Hyperjax headline this August Bank Holiday punk and psychobilly all day festival. The band arose from the North West of England and joined the worldwide live circuit in 1996.
'One Park' Music in the Park (event ended)
Dates/times - 2 September (1pm - 12am)
Location - Cuerden Valley Park
Cost - £20
This year Preston Caribbean Carnival is bringing 'One Park' stage show to the beautiful surroundings of the walled orchard at Cuerden Valley. Come and join in for a day of great reggae music, delicious foods and all things Caribbean!
Rock am River 2023 (event ended)
Dates/times - 16 September 2023 (12pm - 11pm)
Location - The Continental
Cost - £10
Preston band The Empire Police bring their one-day festival, Rock am River, back to The Continental for its second year. Expect a day jam-packed with live and local music, DJs, business stalls, and BBQ food, held in one of the city's most picturesque pubs.
Encounter Festival 2023 (event ended)
Dates - 15 - 17 September 2023
Location - Various locations
Cost - free
Established in 2015 as a legacy of the famous Preston Guild celebrations, the city's festival of free arts, music and performances is back once more bringing Preston's event spaces alive with art, music, dance, workshops, and much more. What better way to wrap up a busy summer calendar of festivals.
Preston Pub Festival (event ended)
Dates - 29 September - 1 October 2023
Location - Various locations
Cost - free
A Pub Festival held across a diverse range of locations; promising to bring together a wide range of cask, and craft ales for the beer drinkers; along with ciders, spirits, and wines for everyone to enjoy at a selection of Preston's Public Ale Houses.
More summer things to do ideas
For other summer things to do ideas see Summer things to do in Preston.
#VisitPreston - Share your experiences
Share your Preston adventures and discover new places to enjoy using #VisitPreston.
Map address for summer festivals in Preston
Avenham and Miller Parks, South Meadow Lane, Preston, PR1 8JP
UCLan Media Factory, Kirkham Street, Preston, PR1 1JN
Moor Park, Moor Park Avenue, Preston, PR1 6AS
Preston Flag Market, 4 Cheapside, Preston, PR1 2AP
The Ferret, 55 Fylde Road, Preston, PR1 2XQ
Vinyl Tap, 28-30 Adelphi Street, Preston, PR1 7BE
The Continental, South Meadow Lane, Preston, PR1 8JP

Cuerden Valley Park, Berkeley Drive, Preston, PR5 6BY