Preston City Council Teams Up with Local Powerhouse UK Media and Events Limited to Elevate Event Experiences
18 August 2023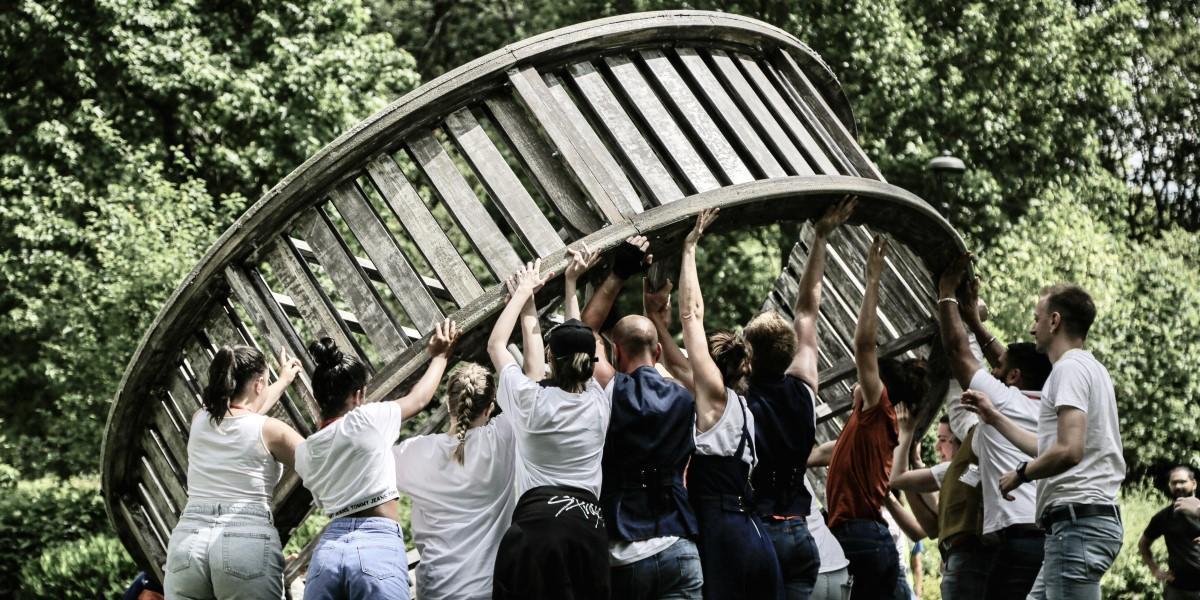 A landmark partnership to lead the production and event delivery services for the city of Preston.
The spirit of collaboration and community empowerment is alive and thriving in Preston as the Preston City Council proudly announces a landmark partnership with UK Media and Events Limited, a local powerhouse, to lead the production and event delivery services for the city of Preston. This exciting collaboration is not just a significant step in improving Preston's event landscape but also aligns with the Preston Model.
As Preston continues to blossom as a vibrant hub of cultural experiences, community initiatives, and economic growth, this strategic partnership with UK Media and Events Limited sets an example of the city's commitment to nurturing homegrown talent while boosting the local economy.
Leveraging Local Expertise
As the chosen production and event delivery services provider, UK Media and Events Limited has an excellent reputation as a homegrown success story and will guide Preston City Council's event landscape for the calendar years 2023 and 2024. With a diverse portfolio supporting Preston's annual Egg Rolling event and The MET (Mobile Event Tent) and working with Preston Business Improvement District on the Christmas Lights Switch On, Prestfest and Euro Fanzone events.
The Council's commitment to the Preston Model and community enrichment underpins this work supporting community events and working with local suppliers. This partnership streamlines external production and delivery staffing needs while maintaining the agility to respond to local and national events within a structured pricing framework.
A Vital Role in Enriching Preston's Event Scene
UK Media and Events Limited will play a pivotal role in ensuring seamless coordination of production, infrastructure, and delivery for the city's diverse events portfolio. Providing invaluable expertise in event execution, UK Media and Events Limited's local insight is set to elevate Preston's event experiences.
The upcoming Encounter Festival, a vibrant outdoor arts showcase scheduled for 15 - 17 September 2023, which is renowned for its eclectic mix of street theatre, dance, musical performances, and torchlight parade culminating in a spectacular firework display will benefit from UK Media and Events Limited's involvement.
A Testament to the Preston Model
The decision to partner with UK Media and Events Limited comes after a rigorous selection process that highlighted the exceptional talent within the local community. This partnership embodies the spirit of the Preston Model, emphasising community-driven growth, innovation, and collaboration. By entrusting the Production and Event Delivery Services to a local gem like UK Media and Events Limited, Preston City Council continues to reinforce the city's position as a welcoming and vibrant destination.
Danny Bee, Managing Director at UK Media and Events said:
"We are thrilled to have been selected for this prestigious contract which represents another milestone in UK Media and Event's journey to lead and innovate in the events industry.

We remain committed to delivering exceptional results, exceeding expectations, and continuing to build on our long-lasting relationship with Preston City Council."
Discover what's on across the city
To find out what events are taking place across Preston take a look at our What's On calendar.
#VisitPreston - Share your experiences
Share your Preston adventures and discover new places to enjoy using #VisitPreston.