Preston Arts Festival returns to the city
13 April 2023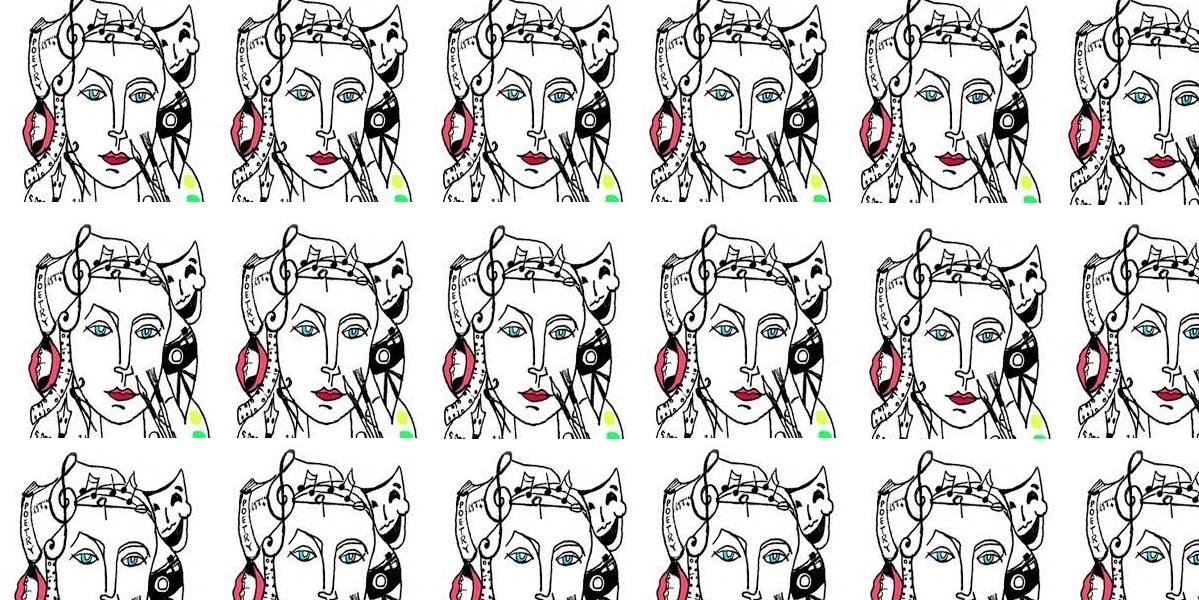 Enjoy a vibrant mix of art and cultural events across Preston from the 15 - 30 April 2023.
The Preston Arts Festival 2023, run by Preston Arts Association, is returning this month with an array of art and cultural events taking place in and around the city. Lasting for two weeks, many of the festival events are free and showcase the colourful mix of artistic talent and activity across Preston. From exhibitions and a variety of performances to workshops, walks and talks, there's plenty going on to keep the whole family entertained.
Festival launch
Come and enjoy the Preston Arts Festival Launch to kickstart the festival with an eclectic line up of music from talented local performers, including jazz, folk and string.
Many of Preston Arts Association membership groups will also be showcasing their work and available to chat.
Exhibitions
Visit The Larder, located in Preston City Centre next to the Guild Hall, to watch local artists paint the Mayor of Preston and his Consort in this year's Portrait Challenge. Then why not join the unveiling of the finished portraits and winning artist at the Portrait Challenge presentation and exhibition opening, which will run for one month.
Just outside the city, you'll also find an interesting art exhibition and presentation between two of Preston's established arts groups, New Longton Artists and Preston Art Society.
Musical performances
Enjoy a diverse offering of musical performances from the Award winning Leyland Brass Band and Preston's own renowned folk music guitarist, Ken Nicol, through to an array of alternative music including a death metal band, the brilliant Black Sabbath tribute band, SPILT and GNOD.
There will also be a choir concert, delivering an evening of melodic and uplifting evening of music, as well as Music of the Night - a concert featuring music from Les Miserables, Come from away, Phantom of the Opera, Cats, The Book of Mormon and many others. Plus, Company of Voyces - a short concert featuring the work of women composers.
Walks
Step back in time with a couple of informative guided walks by the Friends of Winckley Square offering up knowledge and insight into Preston's past. Learn about the 'birthplace of teetotalism' on the Preston the Jerusalem of Temperance walk and find out all about the city's most famous suffragette on the Edith Rigby guided walk.
Workshops
Unwind and bring out your creative side with some expressive Mark Making or enjoy a poetry evening with the Damsen Poets.
If you fancy something a little more energetic, then take to the floor with a folk dancing taster session or join Preston Circle Dancing Group to sample some inspiring and uplifting dances from around the world.
Or, if you enjoy singing and would like to improve your technique, come and join some like minded people and take part in an hour of vocal exercises with Joyce Tindsley.
Theatre and film
Sit back and enjoy an evening of theatre with 'Warts and All' an alternative history of Oliver Cromwell and 'Gaslight', a dark psychological thriller, set in the Victorian times, about a marriage based on deceit and trickery.
Or if you'd prefer a film viewing, then Snake and the Apple will be featured by multi-award winning screenwriter and director Millie Hine. This short film was premiered in New York's
Archive
Join an afternoon of public readings and displays of artwork by local writers and artists with Scandalous Lancashire: Mad, Bad and Dangerous to Know, the products of a creative writing and arts projects.
Talks
Immerse yourself in a series of talks discussing an eclectic mix of fascinating topics including 20th century musicals, learning how and where the musical grew into its current form, Shiryn Wynter, an abstract artist who has caught the attention of some high profile clients, a Preston-based ceramist and finalist of the Great British Throw Down 2022 and an interesting talk by Richard Catmore speaking about Ghiberti's Gates of Paradise.
Be part of Preston Arts Festival 2024
Are you a local artist keen to showcase your talents? If you would like to take part in next year's festival, then email to register your interest: admin@prestonarts.com.
More art and cultural things to do
For some inspiration on wider art and cultural activities in and around the city see our arts and culture section. Also don't forget to take a look at our what's on calendar, which is regularly updated with the latest events taking place across Preston.
#VisitPreston - Share your experiences
Share your Preston adventures and discover new places to enjoy using #VisitPreston.