Laser Quest Preston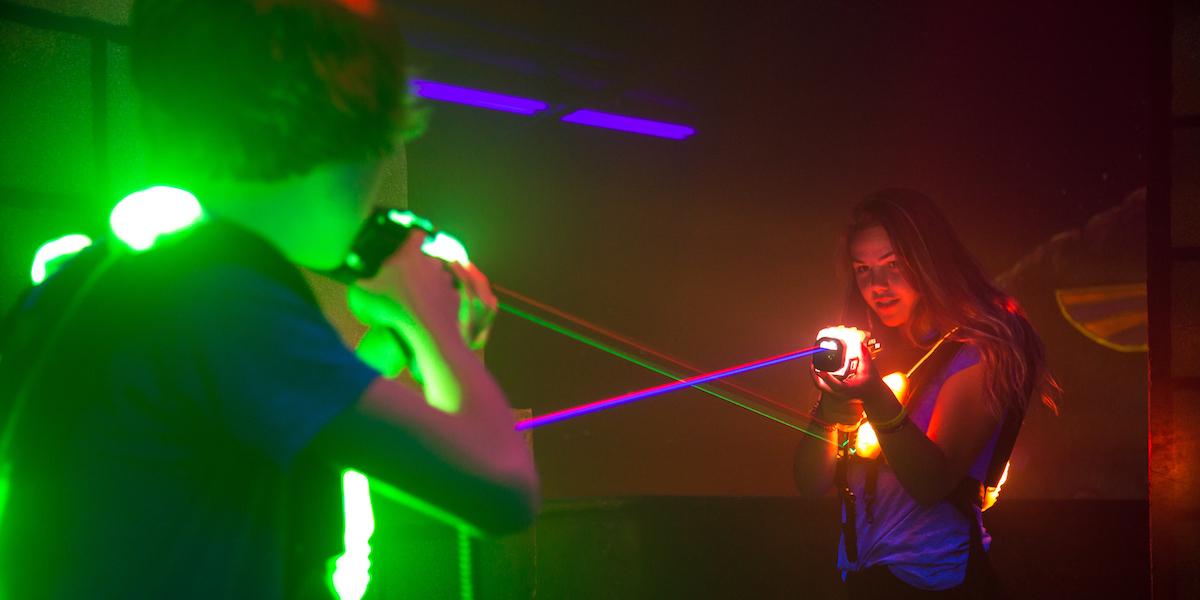 Armed with hi-tech vests and guns, go hunting in Laser Quest Preston's state of the art, multi-level, UV-filled laser tag arena, located a short stroll from Preston's city centre.
Whether you're 6 or 66, this adrenaline-pumping game creates the ultimate sci-fi adventure for all ages. Choose a friendly game or a competitive battle, the Laser tag arena makes the perfect setting for challenging your friends or family and creating some exhilarating memories.
Parties and corporate
Celebrate your birthday in style or add some spice to your corporate event, Laser Quest Preston has a number of packages you can't turn your nose up at.
Follow on social media
How to book
For how to book and more details visit the Laser Quest Preston website.
#MyPreston - Share your experiences
Share your Preston adventures and discover new places to enjoy using #MyPreston.
This is our Preston. This is your Preston. This is #MyPreston.
Map address for Laser Quest Preston
Laser Quest Preston, Unit 1b, Aqueduct Mill Industrial Park, Aqueduct Street, Preston, PR1 7JN.