Things to do in Preston this August Bank Holiday
Posted: 16 August 2022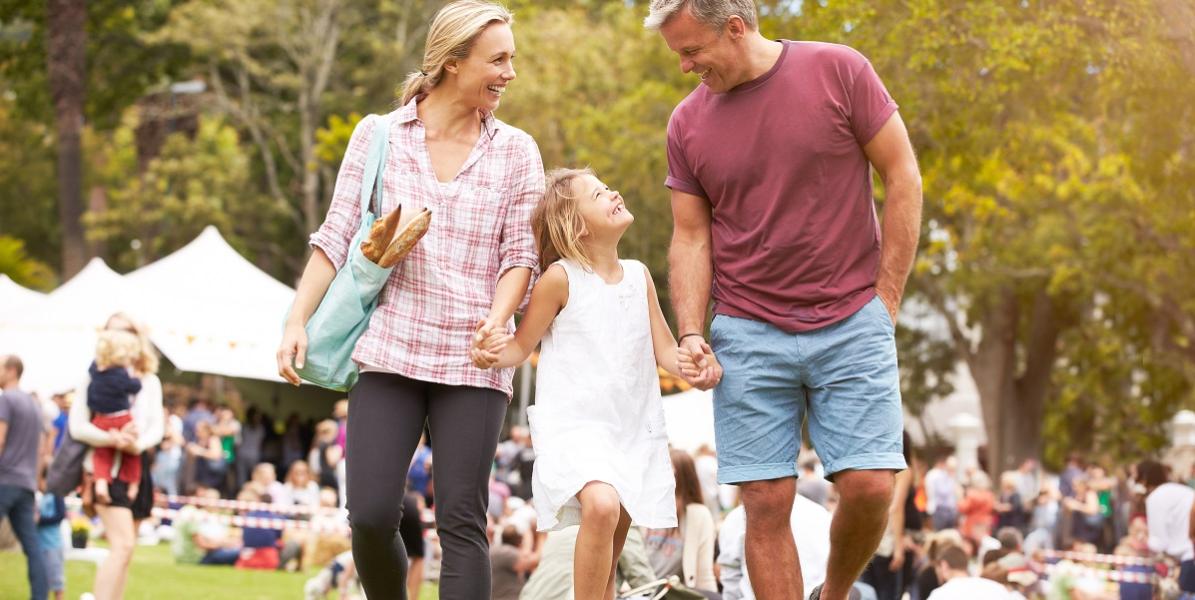 With less than two weeks to go, August Bank Holiday is fast approaching. It's the three day weekend that everyone looks forward to during summer, the last chance for some quality family fun before the kids go back to school, and it's all going on in Preston...
From fashion events and productions in the park to vintage train rides and festivals, you can be sure to find something that will take your fancy.
City Centre fun in the sun
The Dragon Who Lost His Home | Avenham and Miller Park (Friday 26 August)
Grab some culture in the park with a musical at the Circular Fountain. With an incredible set, costumes and toe tapping music this production introduces Eric the Dragon and his family and raises issues of the green planet, displacement and extinction of animals and how changes to the environment have far reaching consequences.
You may also want to take a picnic or stop by the park's Pavilion Café pre or post production for a bite to eat. The café serves ice cream and a tasty mix of food and drink with outdoor seating, making it a great lunch stop option for a sunny afternoon.
With so much green space to enjoy, why not combine the show with a park wander. With extensive landscaped gardens, exotic trees and historical structures to explore, alongside the serenity of the River Ribble, Avenham and Miller Park makes a perfect mini retreat to escape the city hustle and bustle for a few hours.
Harris in the City | Preston Markets (Saturday 27 August, 12 - 4pm)
If fashion and history is your thing, then come along to Harris in the City - a very special free fashion event - showcasing fabulous frocks from Horrockses X Joanie.
Taking place between 12 - 4pm, why not team the trip with a bite to eat at Preston Markets. With plenty of tempting eat in or grab and go options, such as Tipsy Chef (edgy dishes hitting all the right places), Chacha's (authentic Indian street food) and Redman's (a local food to go favourite), there's plenty of choice to suit every palette.
Near by options
Scarecrow Festival | Brockholes (Friday 26 - Monday 29 August)
Head out on Brockholes' Scarecrow Trail - see how many you can find and have your photograph taken with them all!
Whether you're new to Brockholes Nature Reserve or a returning visitor, the wetland and woodland nature reserve, with floating visitor village, makes a great choice for a fun family day out.
Model Railway Event | Ribble Steam Railway (Saturday 27 - Monday 29 August)
Wind back the clock and experience some old fashioned family fun at Ribble Steam Railway on Preston Docks.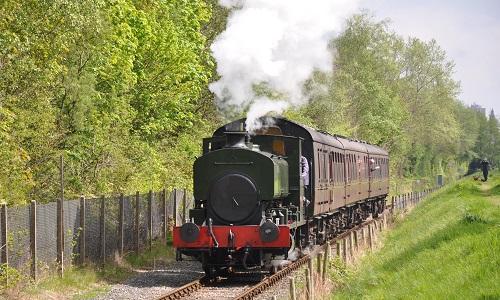 Whether you're a train enthusiast or just fancy something a little bit different, with tickets including unlimited rides on vintage steam trains and entrance to their Heritage Museum, you can be sure it will be a day to remember for years to come. For times, prices and tickets see Model Railway Event.
To extend the outing, take a stroll around Preston's historic dockland. Lined with pubs, restaurants and shops, there's plenty to see and do as you wander around the Marina with the option of combining your vist with a trip to the Odeon cinema afterwards.
Fill your evenings with festivals barbecues and music
Why stop the fun when the sun goes down? Let the enjoyment role into the night with a choice of festivals and barbeques to visit.
Penwortham Cricket Club Beer Festival (Friday 26 - Sunday 28 August)
After three years of cancellation due to Covid, Penwortham Festival is back bigger and better than ever! With three bars serving a wide range of cask ales, craft kegs, ciders and gins, a selection of hot food including Pizza, BBQ, Hog Roast, and music courtesy of some of the finest bands in the region, not to mention the background purr of leather on willow on one of the most picturesque grounds in the local area - this August Bank Holiday weekend will be a truly memorable occasion down at Middleforth Green.
Hyperjax | The Continental (Saturday 27 August)
If you're after music and a cool indie vibe, head down to The Continental to check out Hyperjax - a rock and roll band with Rockabilly, Punk Rock and Psychobilly influences. With great food and drink and the band playing from 8pm, this cool riverside venue offers the perfect bank holiday hangout.
A Taste Of Viklari Tavern Barbecue | The Green Man (Monday 29 August)
The Green Man at Inglewhite Preston is holding a Viklari Tavern Barbecue that will run all day from 12 noon - making a great choice for a summers afternoon. This type of barbecue hails from Cyprus. Choose from either Pork, Chicken or Vegetarian option - all cooked on the outdoor grill. Your meal will be served family style with Salad, Chips and freshly baked Bread.
Other ideas
For other ideas of things to do over the bank holiday take a look at our things to do and see section. Whether you're into the outdoors, art and culture or sport and fitness, Preston offers a range of activities to keep the whole family entertained.