Preston's Spooky Stories
Posted: 1 October 2021 - Reviewed: 13 January 2023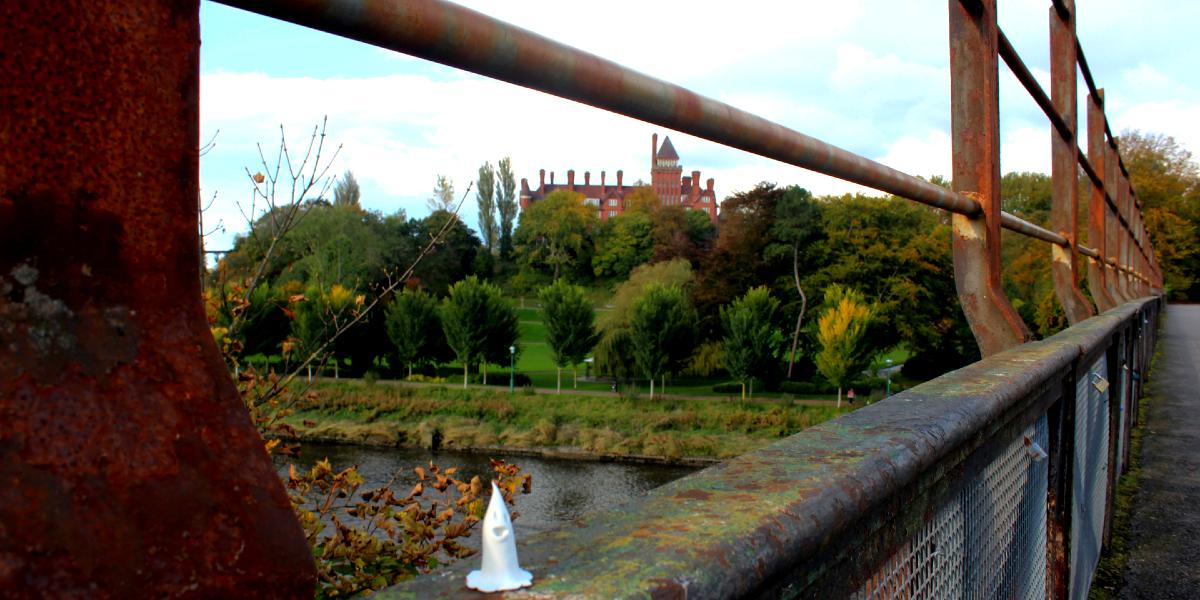 With Halloween just around the corner, it's the perfect time to delve into some of the ghostly and macabre tales hiding in Preston's past. Make sure you have a cushion to hide behind...just in case.
There are a number of signature buildings around the city, many with haunting tales of their own. Why not take a self-guided walk or take a path of your own and see what tales and histories you can uncover.
Preston Playhouse and Albert the ghost
Preston Playhouse was originally built in 1847 as a meeting house for the Quakers. The building would host weekly meetings of around 60 people, and area meetings of around 300 people every two years. The design of the building took into account these large meetings by calculating how much air would be needed and making the ceilings around 300 feet tall. The meeting room - now the auditorium - once featured balconies for women, to keep men and women sat apart.
The building remained a meeting house until 1924, where it then became a dance hall. During WWII the building was repurposed as an army records office, falling into disrepair. Preston Drama Club purchased the building after the war, in 1949, signalling the start of Preston Playhouse.
With so much history behind it, it's no surprise that paranormal investigators have suggested the building could house up to 200 spirits. Out of all these spirits, there is one active spirit who is very familiar to those who work at, or visit, the Playhouse; his name is Albert. Paranormal investigators are said to have made contact with Albert, and discovered that he is roaming the building, searching for his two lost children. They believe that his children, Henry and Margaret, are buried in the vicinity of the theatre, either in hidden graves or consecrated ground. What happened to his children, and why Albert is left searching for them, remains a mystery.
The staff are said to blame things moving or changing on the spirit of Albert. The Playhouse's cleaner, in particular, has experienced singing in the theatre, despite no one else being in the building. Buckets and mops have been moved, and staff are said to feel uneasy in the cold basement corridor which connects the dressing rooms.
The spirit of "Bannister Doll"
A tale which most Prestonians will be familiar with, the Bannister Doll is a tale which has been passed on through generations. Though there are differing versions of the story, the main part remains the same.
Bannister Doll is said to haunt Ladywell Street and the surrounding area. Those who have experienced Bannister Doll are said to hear sounds of tripping feet coming up behind them, and an apparition of a young woman in a white bonnet trying to communicate with them.
Who is this woman who follows people down deserted streets? She is thought to have been Dorothy Bannister, "Doll" for short. Dorothy is said to be the daughter of a prominent townsman; either a mayor or a mill owner. Upon finding out she was pregnant, Dorothy confessed to her father that she was to bear an illegitimate child. Her father, enraged at this news and the shame it brought upon the family, tied her to a post along the stone wall in Ladywell Street and whipped her to death. It was only afterwards, when it was too late, that her father learned Dorothy had been raped.
This may just be a tale told for generations, though there are records of a John Bannister who was the governor of the house of correction, which was at the location of Ladywell Street, in 1700. The house of correction was a place where whippings were common, and more than 30 of John's ancestors had been mayors to the town - making compelling similarities to the tale. Even more interesting is that the house of correction then became a mill, which could explain why some versions of the tale refer to John Bannister as being a mill owner.
Some versions of the tale continue, and go on to reveal that young men were found dead on the streets not long after Dorothy's death. Some think she roams the streets to seek vengeance for the way she was treated, and some still claim to have spied her spirit to this day. Whatever you believe, it's best to not walk around Ladywell Street alone...
Surgeon's Court's grisly origins
Surgeon's Court, located off Fox Street in Preston's city centre, gets its name from its position by the properties on Lune Street. Why Surgeon's Court? These properties were once occupied by surgeons in the 19th century. Locals at the time would find entertainment in the screams of the unfortunate patients who were having limbs amputated. It was even possible to have a ring-side view of the procedures for just a few coppers.
More haunted Preston
Dig deep into more tales of ghosts and ghouls in Preston, including tragic tales and hauntings at the Lancashire Infantry Museum, chilling tales from local haunted pubs and the grisly history behind Samlesbury Hall.