Introducing Preston's New Event Space: The MET
Posted: 29 July 2021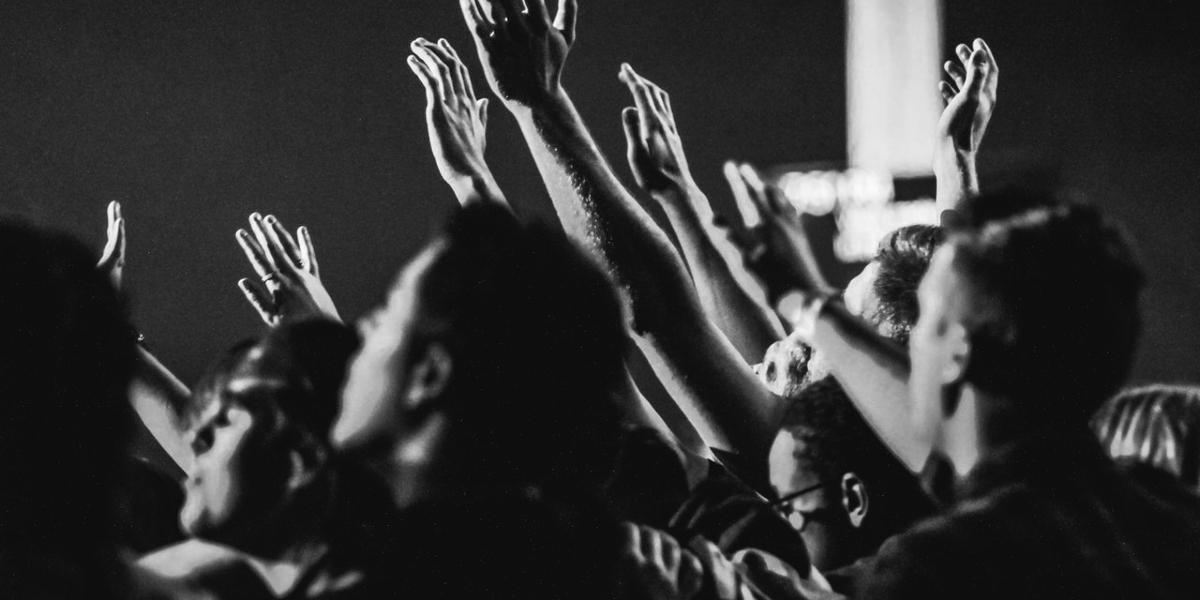 A new and unique event space is coming to Preston for September and October 2021. The MET - standing for Mobile Event Tent - is a fresh, dynamic venue celebrating Preston's art and culture scene. It will also host many events over this year's Lancashire Encounter Festival.
The MET will pop up around Preston city centre, mainly in the Harris Quarter by Preston Markets, and host events such as exhibitions, workshops, gigs, and a variety of performances not to be missed. What better way to come back to the city centre and support local talent and businesses?
Though The MET can accommodate up to 100 event-goers, social distancing means it can accommodate up to 50 guests for 2021. So, make sure you keep checking our MET events programme to see what's on and grab your ticket.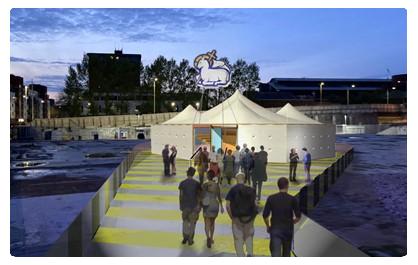 The MET will be a fully accessible space, and plans to stick around for more events in the future. The project has been developed by Preston Partnership and Preston City Council, in partnership with 'In Certain Place' - a research centre within UCLan's School of Arts and Media. It has been designed by project architect Charlie MacKeith of Research Design, while visual artist Jenny Steele has been appointed to curate interiors to reflect Preston's diverse cultural heritage. Preston City Council's events team has played a key role in devising the events programme. It will bring together new public artworks and improvements to public realm infrastructure, all aimed at boosting visitor activity as the city recovers from the impact of the coronavirus pandemic.
John Chesworth, chairman of the Preston Partnership, said:
"The Pop-Ups programme is just the start of what will be a sustained programme of investment in the city centre using the Towns Fund money we've secured.

"We're incredibly excited to unveil these plans for The MET which will provide a truly unique event space for arts, culture, and other events including theatre, live music, business conferences, exhibitions and community events. As the lockdown restrictions continue to be eased, it's imperative we do all we can to encourage people to come back into the city centre and to get it bustling once again. It will initially be situated on the site of the proposed Animate cinema and leisure development next to Preston Market with the ability to move it to other city centre locations when needed.

"Providing we can do it safely, we hope to have the space in situ for the end of July and will soon be able to reveal a packed events programme that will provide something for everyone during the second half of the year."
Prof Charles Quick, Professor of Public Art Practice at UCLan, said:

"This will be an important piece of community cultural infrastructure, which like projects in the past and present, will not only contribute to the lives of people in Preston and surrounding districts, but will attract attention from much further afield.

"It will continue the tradition of Preston as somewhere that is the first to test new physical, architectural, and social structures. The event team are in the process of finalising a programme that will allow people to participate in arts and culture once again and that will create employment for local artists who have been hit hard by the pandemic."
What's on at The MET
Whatever you're in to, you're sure to find an event for you at The MET. From comedy and music, to spoken word and workshops - make sure to take advantage of the many things this pop-up venue has on offer.