Haunted Preston: Petrifying Pubs
Posted: 14 October 2020 - Reviewed: 13 January 2023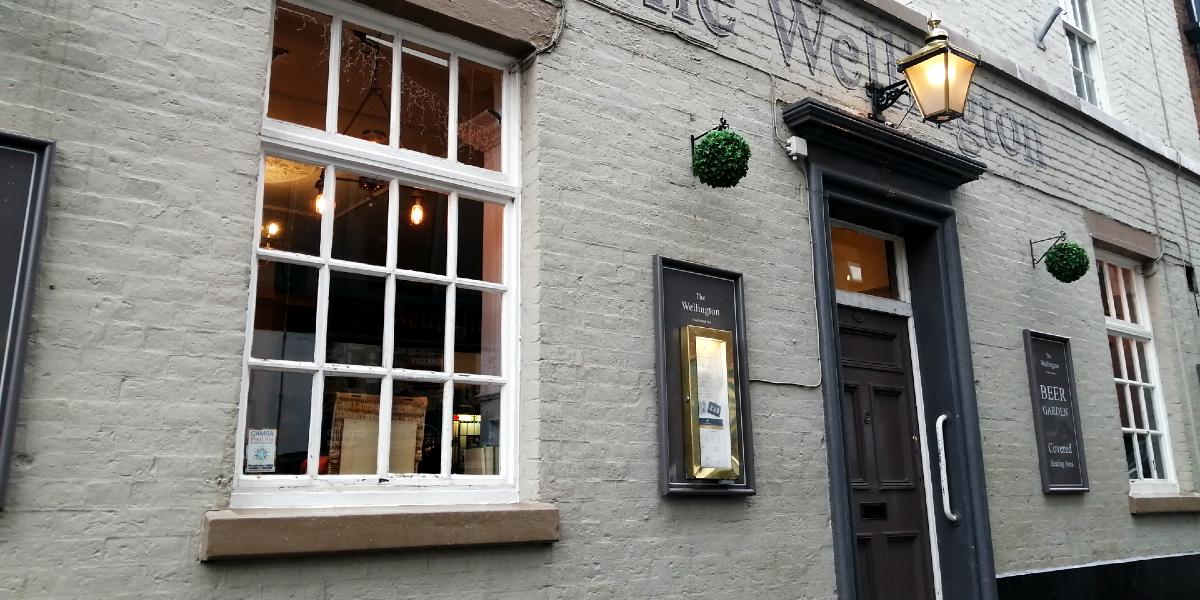 Home to a spooktacular amount of pubs, appearing in all shapes and sizes, it's only natural that Preston's inns and taverns have some colourful and chilling histories hidden behind their walls.
The Sun Inn
Located in the picturesque village of Chipping, the unassuming Sun Inn has a dark and tragic tale to tell. This 17th century pub is said to be the most haunted pub in Lancashire, home to the spirit of Lizzie Dean.
Lizzie was a young and pretty scullery maid who liked to dress in colourful clothing. In 1835 she met a local lad who confessed his love for her. Lizzie was over the moon and accepted his proposal of marriage, however, the boy's words were just a cruel trick so he could have his wicked way with her. Unfortunately for Lizzie, the boy's plan worked and after he was done with her he broke her heart and took back his proposal. Adding to her heartache, the boy then proposed to her best friend and, to Lizzie's dismay, her best friend accepted.
On the day of the wedding at St Bartholomew's Church, the heartbroken Lizzie made her way into the attic of the Sun Inn and took her own life by hanging herself. Her suicide note read "I want to be buried at the entrance to the church so my lover and my best friend will always have to walk past my grave every time they go to church".
Lizzie's grave can be seen today near the old entrance to the church, with the tombstone reading "Sacred to the memory of Elizabeth Dean who departed this life Nov 5th 1835 in the 20th year of her age".
Many people claim to still see Lizzie in her bright dresses, roaming around the Sun Inn. Unexplained noises and items moving by themselves are also said to be the work of Lizzie's spirit.
The Wellington Inn
The Wellington Inn was built in the early 19th century, complete with a coach house. The pub has earnt the title of the most haunted pub in Preston, but where these spirits come from is a mystery.
Steeped in spiritual activity, noises of drunken moans can be heard from the bar area in the dead of night when the pub is closed. Both employees and customers regularly experience paranormal activity, with objects being thrown around and electrical equipment mysteriously malfunctioning.
The pub is also known to have had many past landlords pack up and leave due to spooky goings-on. One landlord in particular experienced his bed shaking violently in the middle of the night.
The Eagle and Child
Located in Leyland, the Eagle and Child is a popular pub for both locals and ghosts. The building, once a former court house, dates back to 1610 and would once have used its basement for holding cells.
With many weird and unexplained events plaguing the pub, including objects being thrown and moving by themselves, the Eagle and Child attracted the attention of a Channel 5 TV series "Haunted Britain" in 2002. The paranormal investigators were so intrigued by the pub and the orbs of light they caught on camera that they returned the following year.
One local team of ghost hunters made contact with three ghosts; a young girl named Emilie, Betty who was looking after Emilie, and an unknown angry male ghost.
One of the ghosts regularly seen by customers and staff around the bar area has been nicknamed Albert. An eerie figure of a Roundhead cavalier is also spotted in this area and the bar's bell is known to sometimes ring by itself.
Paranormal events in Preston
There are a variety of paranormal events to keep you spooked throughout the year, including clairvoyant evenings at Samlesbury Hall and ghost tours at Hoghton Tower.
To see what's on in Preston check out our What's on.
Map addresses for Preston's haunted pubs
The Sun Inn, 2 Windy Street, Chipping, Preston, PR3 2GD.
The Wellington Inn, 40 Glover's Court, Preston, PR1 3LS.
Eagle and Child, 30 Church Road, Leyland, PR25 3AA.