Haunted Preston: Hoghton Tower
Posted: 14 October 2022 - Reviewed: 13 January 2023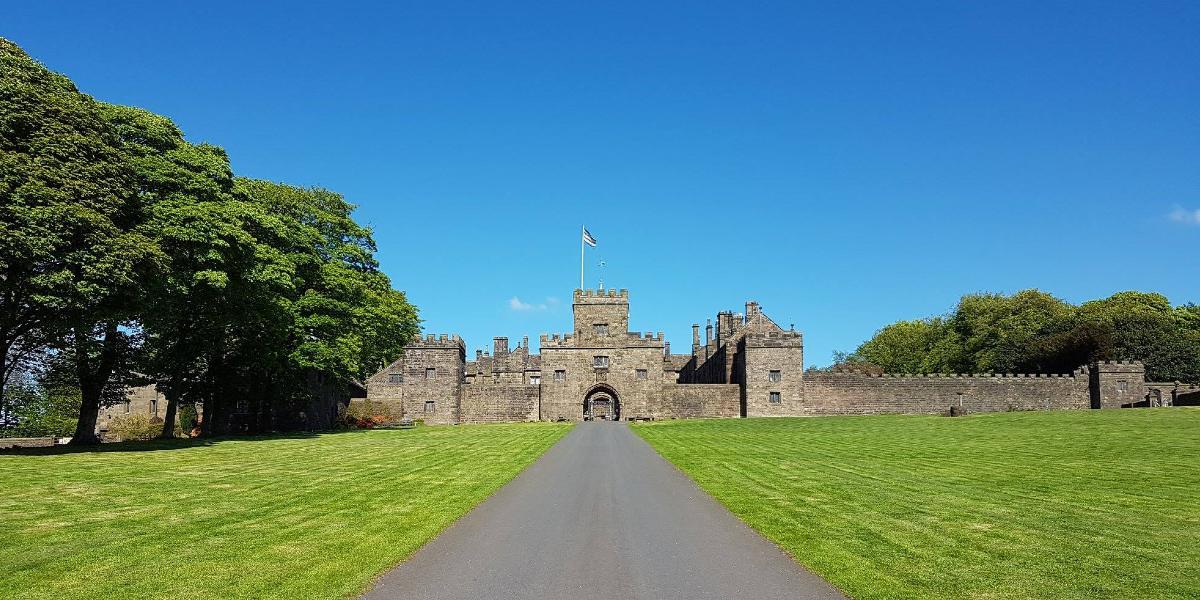 Discover ghostly goings on at the third most haunted home in Britain.
Lurking in the shadows and around every corner, you'll find Preston's unsuspecting buildings with their own secrets to tell. Hoghton Tower, with its grand castle-esque stately home appearance, is one of these buildings.
This magnificent 16th century Grade I-listed structure is a large impressive stately home, which has welcomed a fine list of famous guests including William Shakespeare, Charles Dickens, King James I and King William III... However, to this day, there have been several guest sightings of a spiritual kind by both staff and visitors alike.
With ghostly goings on being witness so frequently, staff maintain a special ghost file, which has built up an extensive number of records over the years. This coupled with a series of dark underground passages, cellars and dungeons beneath the building, believed to have been used during the Lancashire Witch Trials of 1612, has led to Hoghton Tower being listed as the third most haunted building in the UK.
Haunted tales
Over the years, the building has attracted numerous investigations by a host of paranormal teams and experts.
Some of the ghosts that have been reported at Hoghton Tower include a Tudor woman who has been sighted wandering around the courtyard, a young girl who has been spotted in several locations around the house and a ghostly monk at the North entrance. A female figure dressed in green velvet has also been sighted walking around the building in the late hours of the night and the sound of gentle laughter has been heard.
And, it's not just spirits of the human form that have been witnessed in and around the property, make sure to keep an eye out for the black dog who supposedly haunts the Well House.
Ghost tours at Hoghton Tower
Hoghton Tower is creaking open its doors to lift the lid on the spooky spectacles which lurk within its walls this Halloween with a number ghost tours taking place to shed light on it's resident spirits.
Ascend the long drive of reputedly the third most haunted house in Britain, where you will join silent torch bearers to begin the spine chillingly good ghost tour.
Halloween events in Preston
For more spookingly good events taking place across Preston this Halloween, see Halloween events in Preston 2022. Or, to find out what's happening across the city in general this season, why not take a look at our events calendar.
More from our Haunted Series
For those interested in reading about other ghostly goings on in buildings across Preston, take a look at our blog archive history and heritage section, where you can find out about other haunted tales from places such Samlesbury Hall and Lancashire Infantry Museum.
Map address for Hoghton Tower
Hoghton Tower, Hoghton, Nr Preston, PR5 0SH.