Explore Preston's Great Outdoors
Posted: 3 June 2022 - Reviewed: 13 January 2023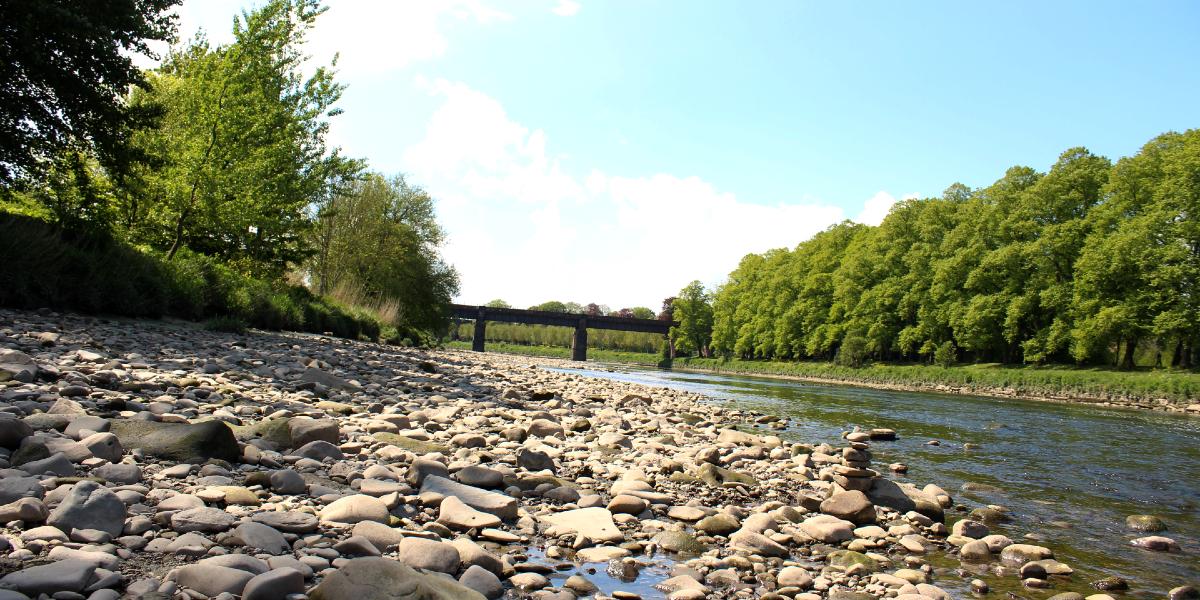 Spring into June with some outdoor action at one of Preston's picturesque parks or surrounding green spaces and nature reserves. Rain or shine, Preston delivers a range of outdoor places to explore, beautiful in all weathers. Family days out, outdoor play with the kids, romantic strolls, friendly picnics, nature trails - they're all covered with Preston's outdoor spaces.
Preston's Parks
Beginning with Preston's Parks, you are spoilt for choice when it comes to scenery, history, and all-rounded great days out.
Avenham and Miller Parks
Fun fact: The creation of Avenham and Miller Parks was part of an initiative to employ out of work cotton workers during the cotton famine.
Avenham and Miller Parks are perhaps the most talked about parks in Preston. If you haven't seen why for yourself, now is the time. The stunning blend of exotic and native trees, flowers, and shrubs have their spring/summer leaves and flowers waiting for you to admire. These can especially be admired in Avenham Park's Japanese Gardens, where you can also relax by the pond and spot some wildlife. With these conjoined parks being sat beside the River Ribble, there are also numerous scenic spots along the bank, where you can sit and admire the scenery or close your eyes and listen to the gentle flow of the river. All this is located just a stone's throw from the city's main high street, providing two very contrasting places to visit within easy walking distance from each other.
Both parks feature a number of optimum viewing points and tree-lined paths. These paths can be followed over the river and in a circuit, where you are met with fields, riverside strolls, and woodland. Boards can be found along these paths, detailing which birds you are likely to spot, including heron.
Original features can be greatly admired in these parks, such as a Victorian fountain, rock features, the Earl of Derby Statue, and an Italian Belvedere.
The parks have something for everyone, including open green areas and a children's play area. With the Pavilion Café and The Continental nearby, it's easy to make a whole day out of your visit. The Pavilion Café sells a range of snacks and takeaway drinks suitable for picnics, on top of ice cream for sunny days. If visiting with your faithful pooch, both venues are also dog-friendly.
If you wish to visit the parks and find out about their history and beginnings, you can find various interpretation boards along the paths, or you can visit our Avenham and Miller Parks virtual tour.
Moor Park
Fun fact: The land that is now Moor Park has a rich history and was once the scene of the Battle of Preston 1648.
Moor Park is conveniently located close to Preston city centre and numerous bus stops. It also has a free car park and sits opposite Deepdale Stadium for avid football fans.
Moor Park is Preston's largest park and the history surrounding its land dates all the way back to the 1600s. This makes the park an interesting visit, with many interpretation boards and must-see areas. However, it isn't just the park's history that makes it a must-visit; the park also has beautiful walks and features you won't find anywhere else. The serpentine lake, home to an array of wildlife, and the flower gardens are just a couple of these walks.
The park is ideal for long days out, since it delivers a lot of ground to cover! Its vast green spaces are perfect for games and picnics, and two children's play areas and sports facilities mean everyone really can be catered for. When hunger strikes, the Rosemary on the Park Café is there to cater for your needs. The venue is also dog-friendly for those visiting with furry friends.
Stroll by the wildflower meadows, explore woodland, or relax amongst the green space and birds. For those thirsty for a little more history on Moor Park, see our Moor Park virtual tour.
More parks in Preston
Preston's many parks are no less stunning and interesting than their siblings.
Haslam Park offers a varied day out that's suitable for all the family. Its large green space is ideal for games or relaxing together, and its many walks lead around its nature reserve and along the Lancaster Canal.
Winckley Square Gardens make a great spot for relaxing when visiting the city centre, or an addition to your visit to Avenham and Miller Parks. You will find ample seating areas and green space suitable for relaxing amongst the wildflowers, trees, and squirrels. This peaceful and popular square is surrounded by impressive Georgian and Victorian buildings. The gardens were originally created for the residents of these buildings in 1801, but can now enjoyed by all.
Grange Park is ideal for those who enjoy history with their walks. The park is home to the site of an old Victorian manor house, Ribbleton Hall; once a home, a boy's preparatory school, and base for the Auxiliary Territorial Service and US troops in WWII. The park also features gardens and surrounding nature reserves to stroll around.
Cuerden Valley Park is packed with natural beauty and many different routes to choose. On top of beautiful green space and woodlands, there is also the Cuerden View Café, picnic areas, a reservoir, and the River Lostock running through the park.
The Guild Wheel
Fun fact: The Guild Wheel was created as a legacy of the 2012 Preston Guild.
Worthy of its own category, The Guild Wheel, is the perfect way to get outdoors and explore Preston how you wish. The 21-mile route encompasses the city and surrounding countryside, along with Brockholes Nature Reserve, so you can tailor your visit to your needs. Hop on and hop off as you wish, walk or cycle, there are a number of options open to you when exploring the city via the wheel.
Along the Guild Wheel route, you will find Avenham and Miller Parks, a selection of places to eat and drink, Preston Docks, and a number of nature reserves.
Beacon Fell Country Park
Beacon Fell Country Park has a whopping 271 acres of woodland to lose yourself in, not to mention beautiful views. The sculpture trail, featuring many wonderful wooden animals, also makes Beacon Fell a winner if visiting with the kids. It is a wildlife haven of woodland, moorland, and farmland - perfect for nature lovers and peaceful strolls.
The country park is located only ten miles outside of Preston city centre and offers stunning views of the Forest of Bowland. Designed in 1970, Beacon Fell is one of the oldest country parks in England.
On-site you will find a visitor centre, toilets, and café.
City walks and sights
For those who fancy an urban setting, you can explore some of the city's heritage and culture through a self-guided walk. Some of these walks take into account the city's parks, so you can enjoy a mix of scenery.
Just print off your guide and see what new and interesting facts you can discover about some of Preston's key - and not so key - sights.
Explore Preston and surrounding areas through Walking Groups
With a number of walking groups operating in Preston, you're bound to find one to suit you.
For those wishing to try Nordic Walking, Nordic Walking with Dawn meet on Avenham and Miller Parks and provide a friendly Nordic Walking group for all kinds of abilities.
Preston and District Walking Club aim to encourage as many people as possible, regardless of age or ability, to enjoy the great outdoors through their organised walks. They have a rendezvous point in Fulwood and various coach pick up points around the city, and explore areas of Preston together as well as trips further afield.
The Preston Ramblers meet at various scenic locations across Lancashire. Their walks are short, easy mid-week ambles, ranging between 4-6 miles. The group is great for those looking to fit in some leisurely exercise during the week, whilst meeting new people.
The Sunday Walking Group aim to encourage people to get outside, explore the local countryside, and meet new people. Welcoming all ages and abilities, the group meet for adventurous ambles each weekend and arrange a number of social events and weekends away over the year.
Walx Preston offer weekly walks organised across Preston, South Ribble, and Chorley areas, beginning from over 150 locations. Members are introduced to beautifully manicured parks as well as green spaces off the beaten track - the perfect way to discover areas of Preston you've never seen before.
More nature and outdoors
Find more inspiration for your visit to Preston and its outdoors by seeing our Outdoor and Wildlife section.