Dog-Friendly Itinerary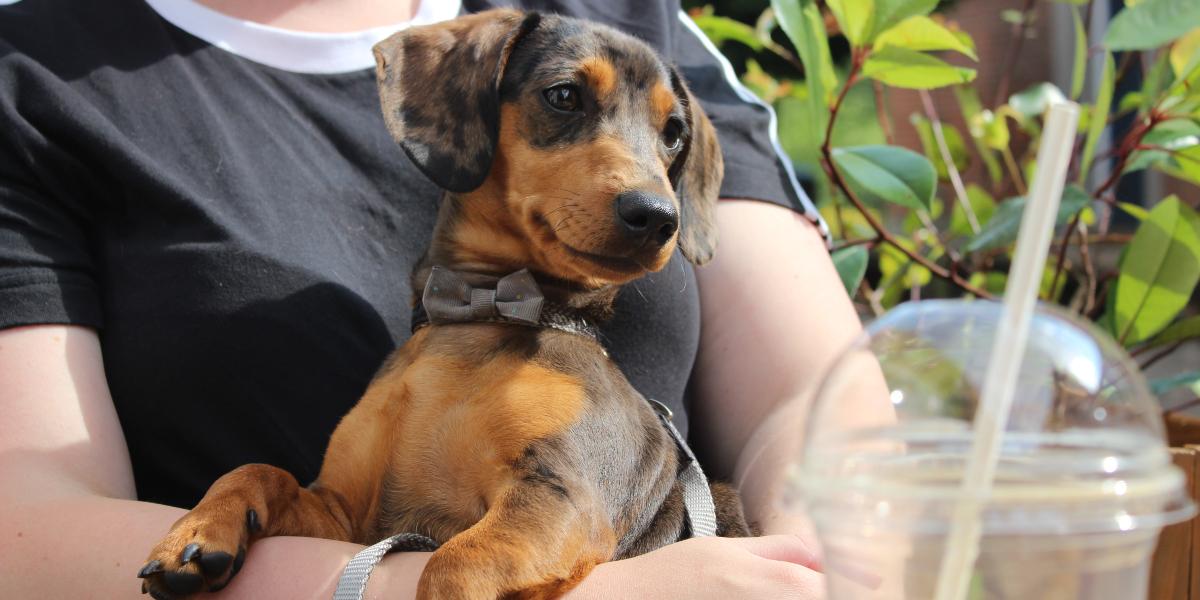 If you're looking for the pawfect day out with your pooch then look no further. Preston's large selection of dog-friendly activities and venues around the city will have you, and your furry friend, spoilt for choice. This handy guide features dog-friendly days out, places to eat and drink, and places to stay over. With this handy guide, it's easy to create special memories with your four-legged family member.
All the places listed welcome well-behaved dogs and owners. Please clean up after your dog and keep them on a lead where necessary.
Many of the places listed also have free parking nearby, these parking spots can be seen on the map below.
For more ideas of things to do in Preston see our Visit Preston Blog.
Walks and outdoor spaces
Whether you're looking for a place where your pooch can burn off some energy or a relaxed stroll together, Preston has plenty outdoor spaces to suit your needs. Choose from the following:
Parks and gardens
Days out
If you're looking for something to do in your spare time then why not take your dog with you? Enjoy a dog-friendly day out together at one of the following:
Eat and drink
Enjoy a casual drink, a bite to eat, or a meal at one of the following dog-friendly places:
Accommodation
If you're visiting Preston from afar, there's a fantastic selection of dog-friendly accommodation to suit all budgets. We recommend calling the hotel prior to booking to make sure they know your four-legged friend is joining you.
Accommodation within Preston city centre
Accommodation outside Preston city centre
Ashton Lodge Guest House - This budget-friendly guest house welcomes dogs, with Ashton Park and Haslam Park nearby as well as easy access into the city centre.
St Andrews House Hotel - This friendly guest house has easy access to the city centre and is even located within walking distance of Haslam Park and Ashton Park.
The Claremont Hotel - This budget-friendly guest house is situated in a quiet residential area and close to public transport. Dogs can join you on your stay upon request.
Ibis Preston North - Ibis Preston North are happy to receive you and your dog. The hotel makes a great location for discovering all the city's dog-friendly attractions.
Macdonald Ticked Trout Hotel - This hotel is surrounded by a large variety of different places to walk your dog with ease as well as easy access into the city centre.
Bartle Hall Country Hotel - Ideal for exploring the countryside and Preston's attractions, Bartle Hall is happy to let your dog join you in a luxury break.
Preston Leyland Hotel - This boutique hotel offers a stylish base to explore Preston and other North West locations with your pooch by your side.
Farington Lodge - A luxury hotel to the North of Preston city centre, Farington Lodge offer dog-friendly rooms and extensive gardens. The hotel boasts many walks nearby and even provide a breakfast sausage for four-legged guests.
Samlesbury Hall Shepherd Huts and Lodge - Ideally located in the grounds of Samlesbury Hall, there's plenty to do around you whilst stopping in one of these cosy huts or lodges.
The Villa Wrea Green- This hotel makes a great stay for you and your pooch. There are grounds where you can stretch your dog's legs (and yours) as well as many walks nearby and dog-friendly attractions within driving distance.
The Villa Express - This simple yet stylish hotel and restaurant is a great location for exploring Preston's outskirts with your furry friend.
Gibbon Bridge Hotel - If you're looking for a spot of luxury then look no further, Gibbon Bridge Hotel offers dog-friendly rooms surrounded by beautiful countryside where your pooch can stretch its legs.
Campsites and holiday parks
#MyPreston - Share your experiences
Share your Preston adventures and discover new places to enjoy using #MyPreston.