Holy Grounds Coffee & Doughnuts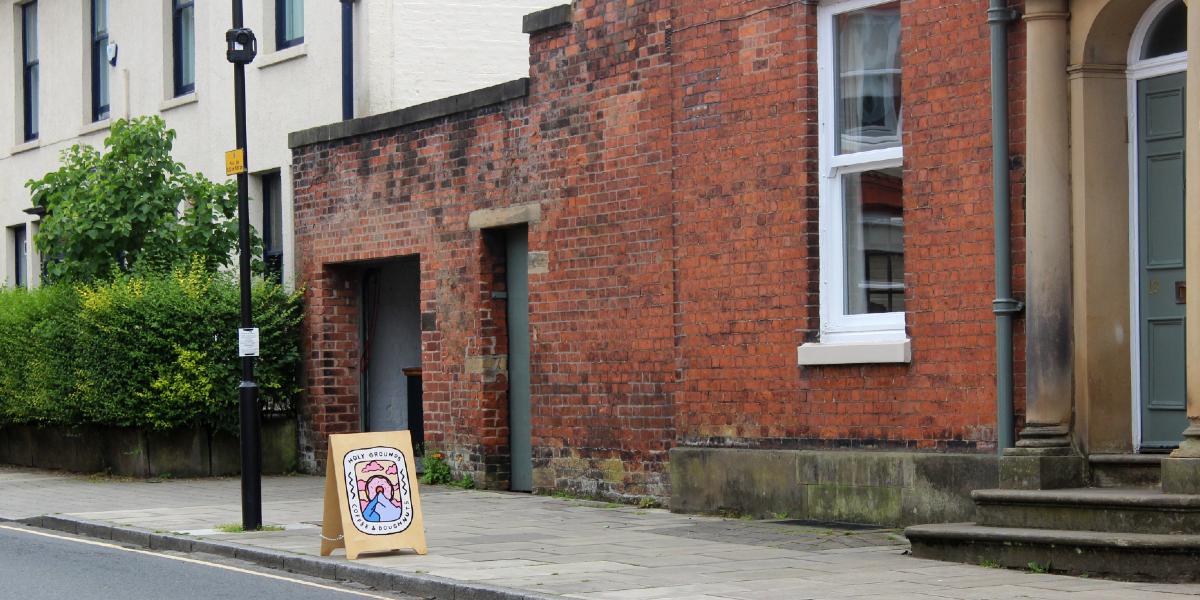 Opening hours:

Monday: closed
Tuesday - Friday: 8am - 4pm
Saturday: 9am - 5pm
Sunday: closed

Type:
Food to go
Located on the edge of Avenham & Miller Parks, on Ribblesdale Place, Holy Grounds offer fresh and delicious doughnuts made on the spot.
Rain or shine, the independent stall serves quality coffee, hot or iced, as well as tea and the option for vegan milk. Combine your choice of drink with hot and fresh doughnuts, and you have a winning combination to accompany your walk in the park...or just because you deserve a treat!
Follow on social media
Map address for Holy Grounds Coffee & Doughnuts
Holy Grounds - Coffee & Doughnuts, 13 Ribblesdale Place, Preston, PR1 3NA.